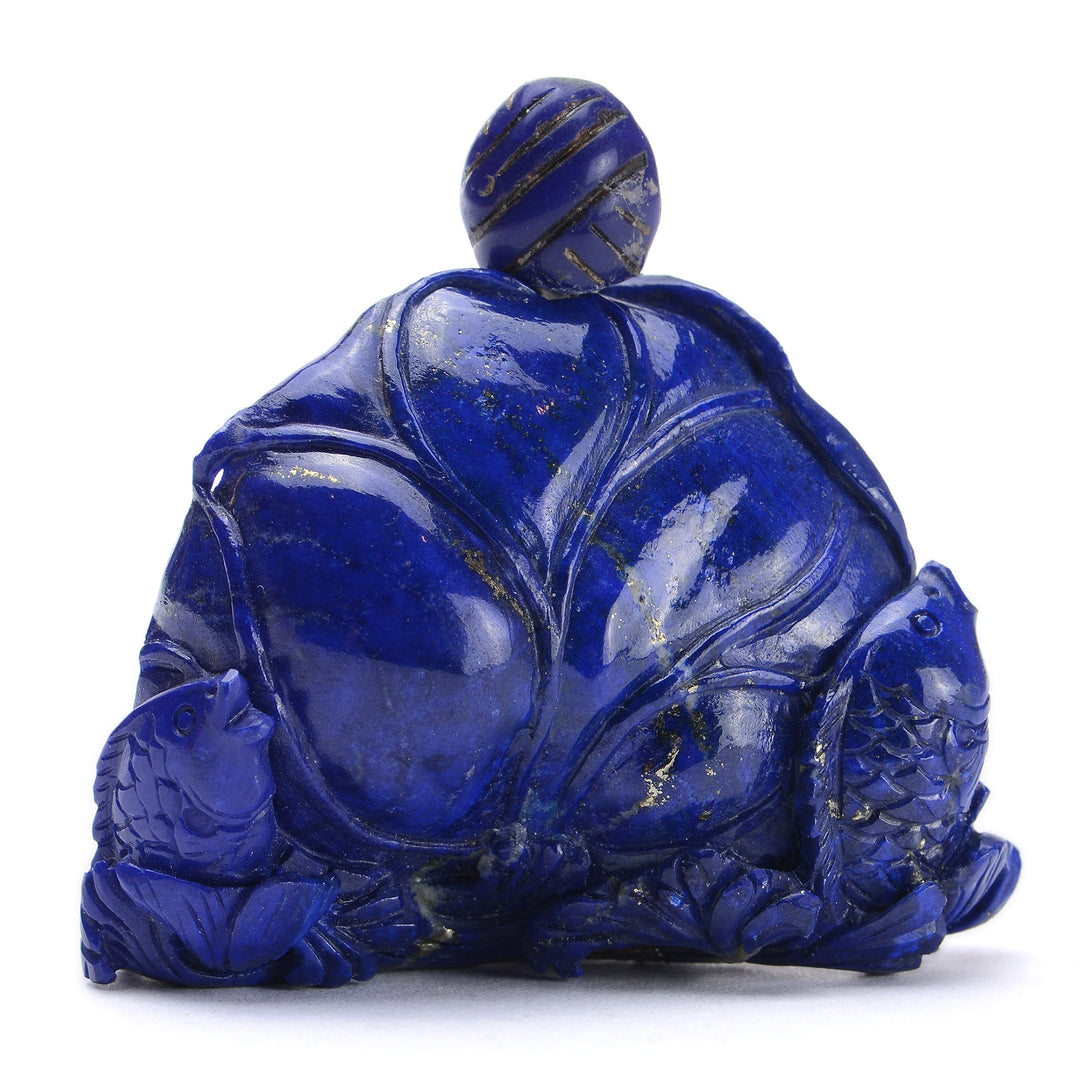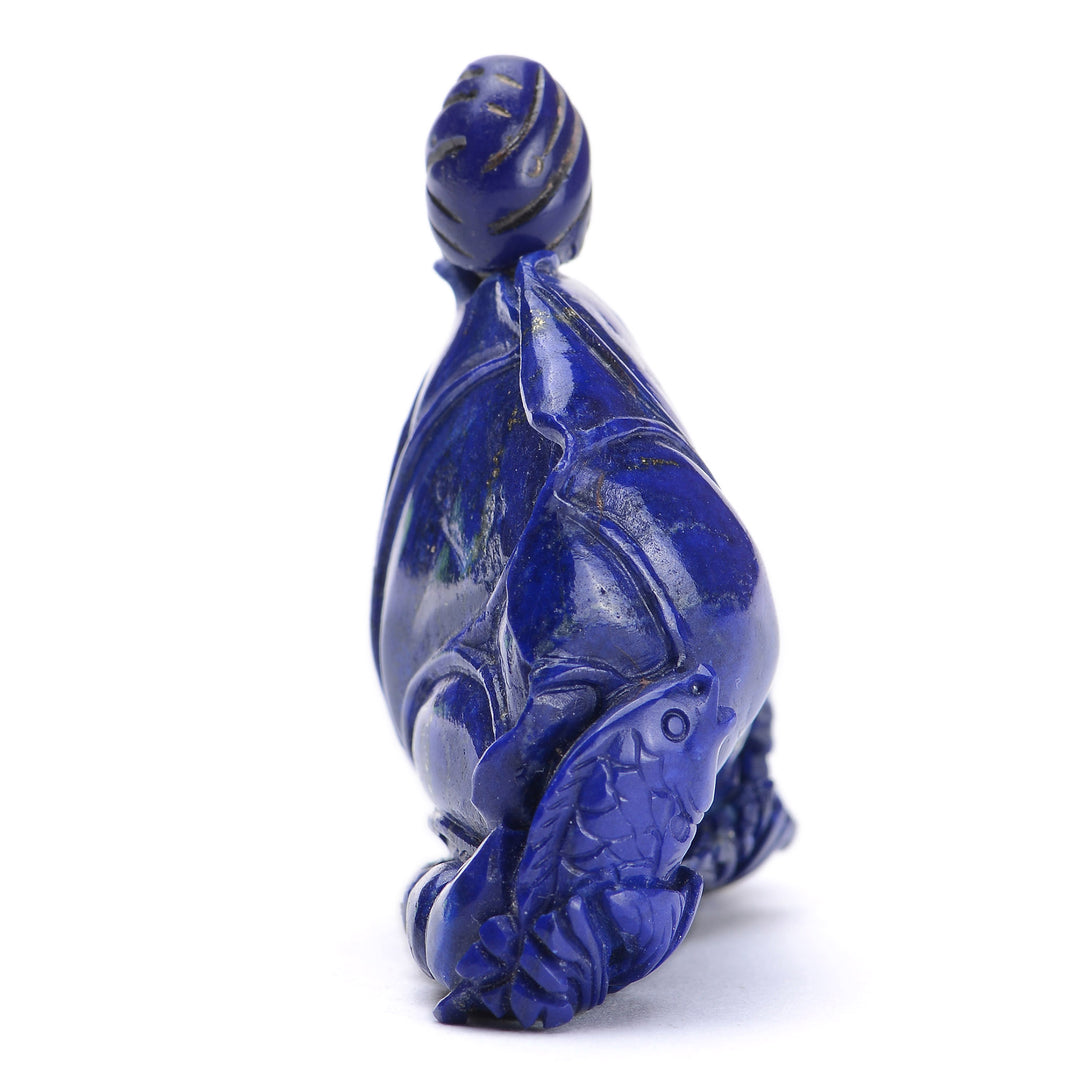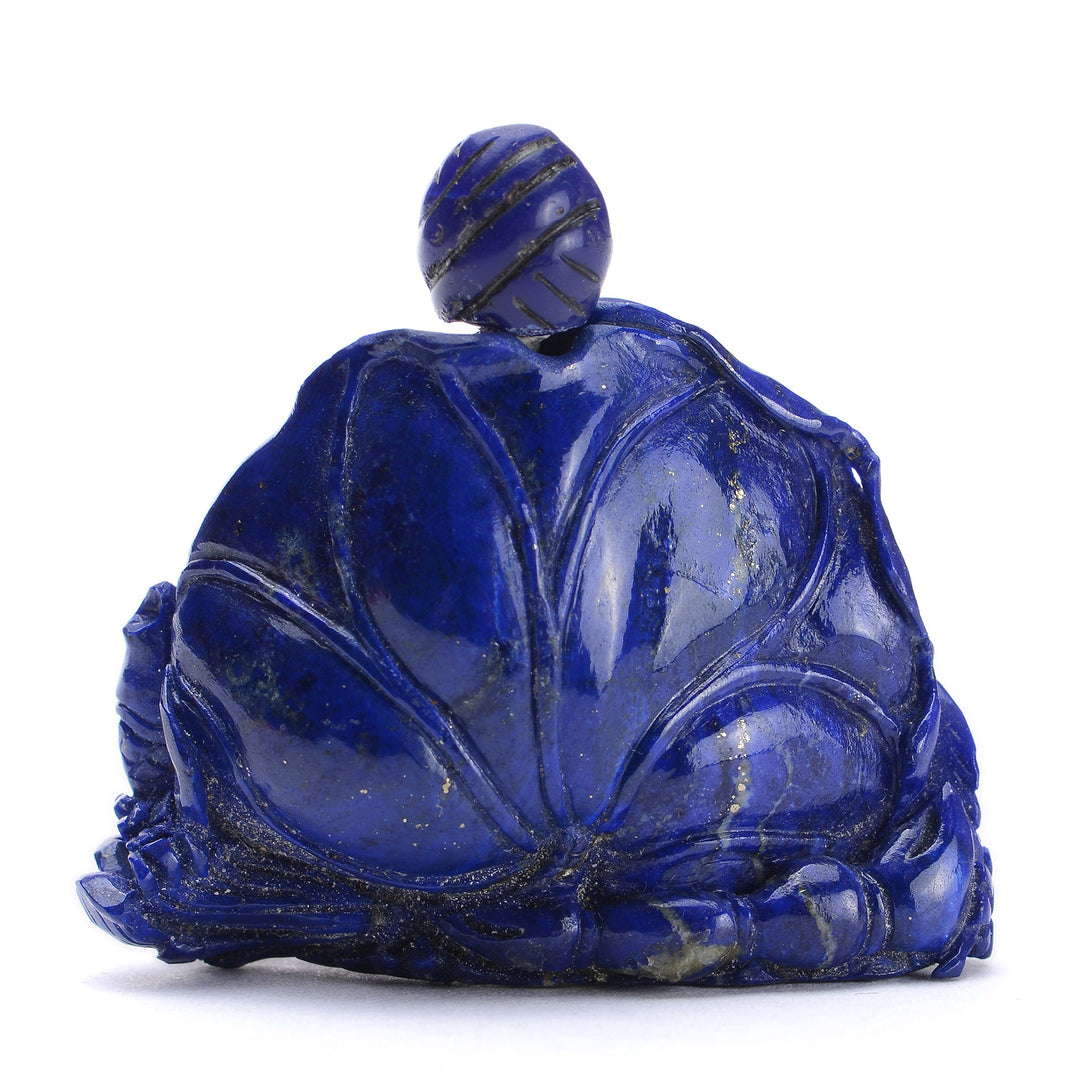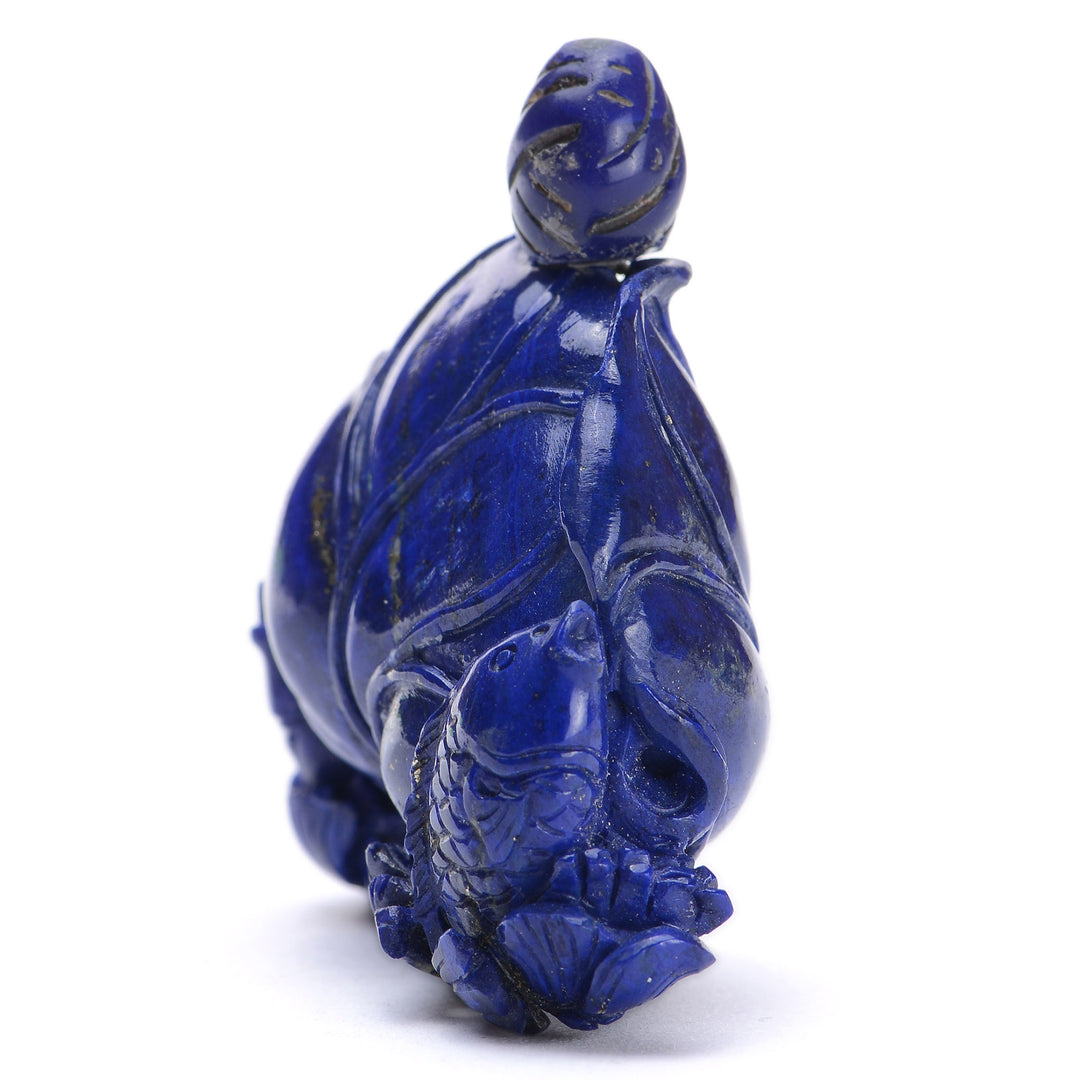 Immerse Yourself in the Beauty of Artistry
Indulge in the timeless elegance of the Lapis Snuff Bottle, meticulously handcrafted to perfection. This exquisite piece showcases the incredible artistry of skilled artisans who have poured their heart and soul into creating a work of true beauty. The bottle's surface is adorned with a breathtaking low relief carving, bringing to life a stunning large flower with two graceful fish swimming amidst lush aquatic plants. Every intricate detail has been meticulously carved, showcasing the mastery and precision of the artisan's hands.
Unlock the Essence of Traditional Chinese Art
Step into the realm of traditional Chinese art with the Lapis Snuff Bottle. With its captivating low relief carving, this masterpiece pays homage to centuries-old artistic traditions. The intricate depiction of the flower and fish symbolizes prosperity, luck, and harmony in Chinese culture. The combination of lapis lazuli and delicate carving techniques elevates this snuff bottle to a truly remarkable piece of art that seamlessly merges aesthetics and cultural symbolism.
A Treasure from the Depths of the Earth
Crafted from the finest lapis lazuli, the Lapis Snuff Bottle possesses a unique allure that enchants all who behold it. Lapis lazuli, revered for its vibrant blue color and enchanting golden flecks, is a gemstone long associated with royalty and prestige. Its rich hues evoke a sense of opulence and sophistication, making this snuff bottle a true collector's item. With each glance, the lapis lazuli's natural beauty mesmerizes, exuding an aura of luxury that elevates any collection.
Unveil the Allure of Lustrous Carvings
The Lapis Snuff Bottle not only showcases the mesmerizing properties of lapis lazuli but also accentuates its charm through masterful carving. The low relief technique employed by skilled artisans adds depth and dimension to the design, creating a visually captivating experience. The smooth contours and delicate details further enhance the tactile pleasure of holding this remarkable piece in your hands. As you run your fingers along the intricate carvings, you'll feel a connection to the ancient art form that has been cherished for centuries.
Embrace an Icon of Timeless Beauty
With its timeless appeal, the Lapis Snuff Bottle stands as a testament to the enduring beauty of traditional craftsmanship. Its graceful contours and harmonious design transcend trends, ensuring it remains a captivating centerpiece for generations to come. Whether displayed in your personal collection or showcased as a striking decor item, this snuff bottle exudes a sense of sophistication and refinement that captures the essence of true elegance.
A Unique Statement of Personal Style
Own a piece that embodies both art and personal expression. The Lapis Snuff Bottle not only adds a touch of opulence to your surroundings but also serves as a statement of your discerning taste. Its presence effortlessly elevates any space, whether it be a lavish living room or a cozy study. As an elegant conversation starter, this snuff bottle reflects your appreciation for the finer things in life, making it a cherished possession that speaks volumes about your unique sense of style.
Dimensions: .75" x 2" x 2"
---