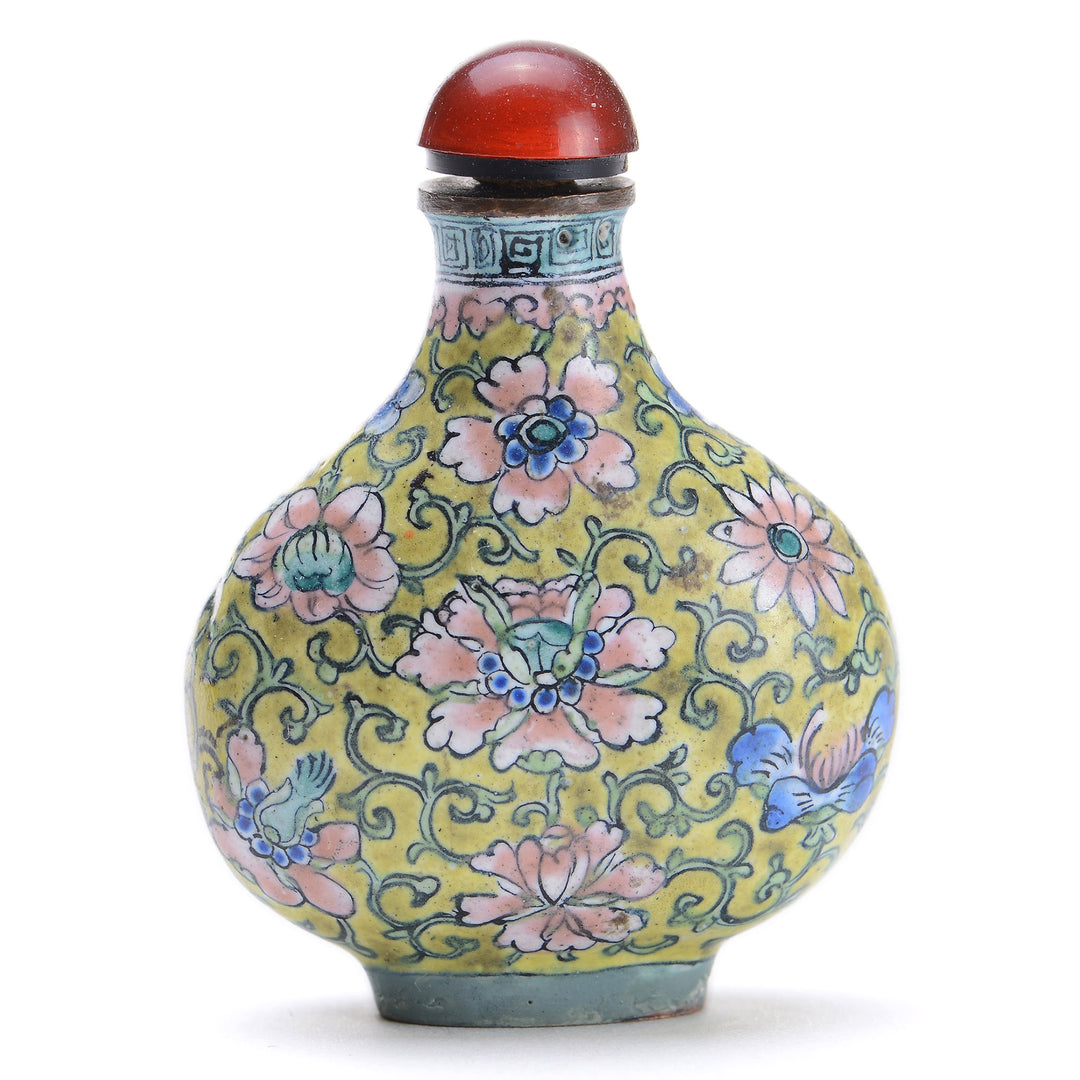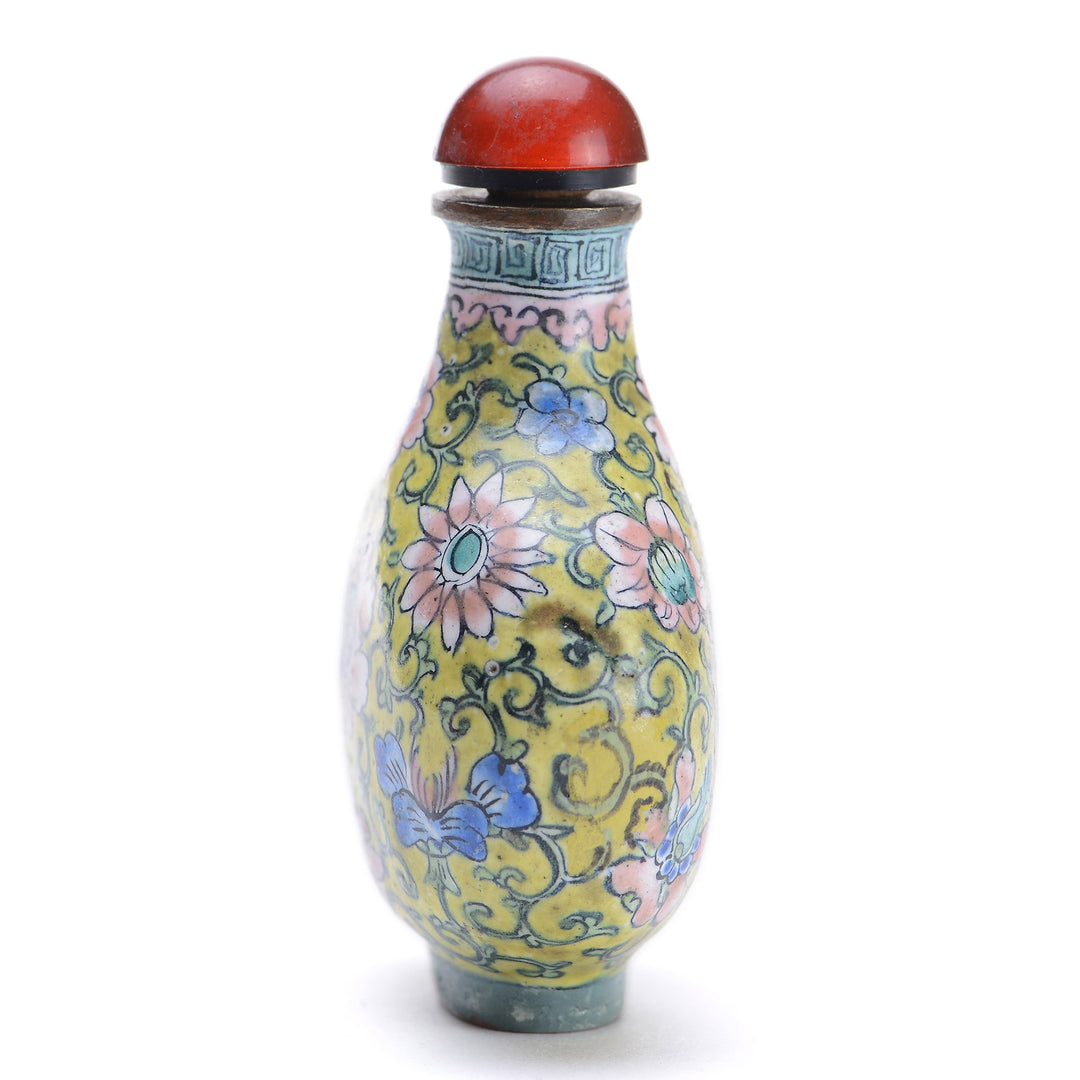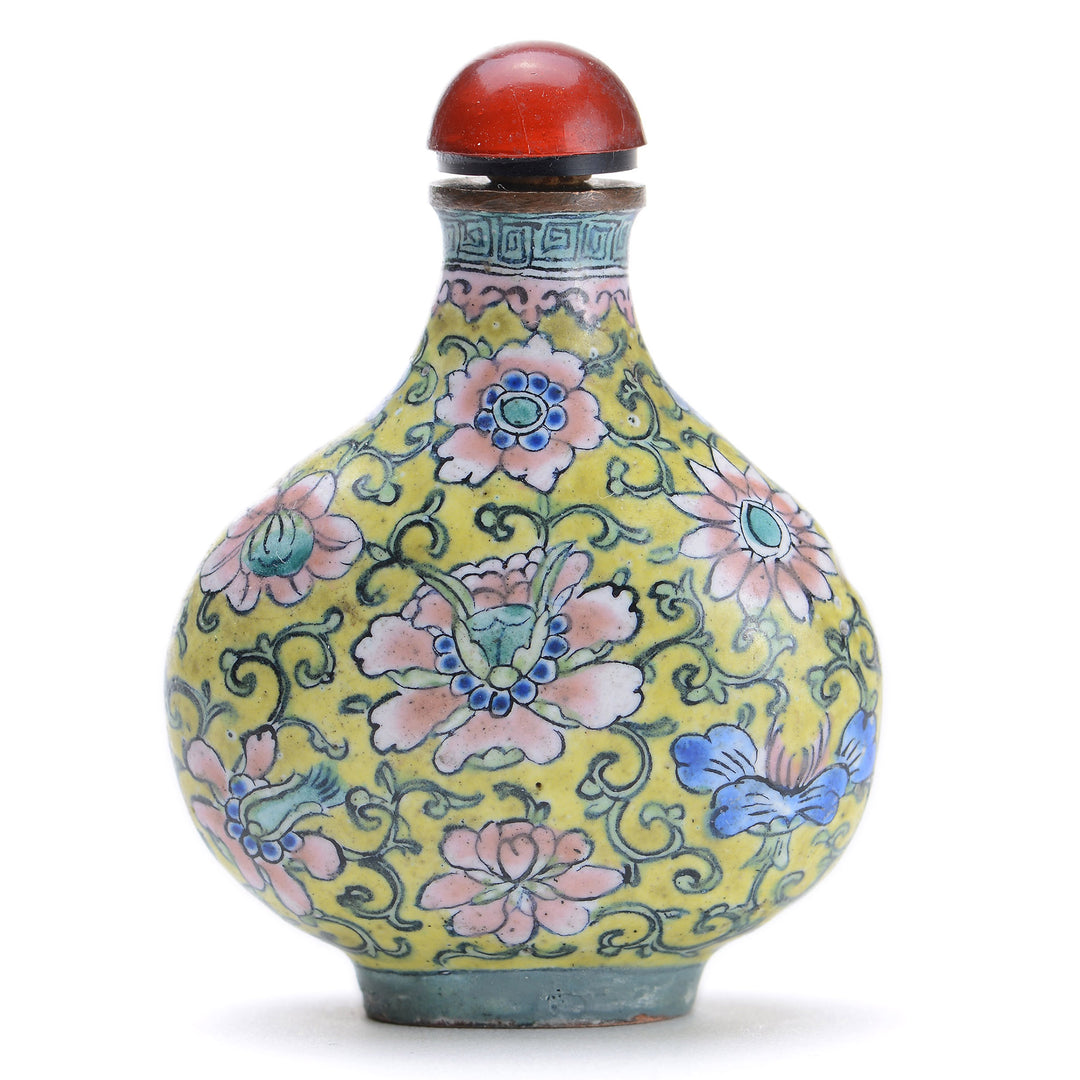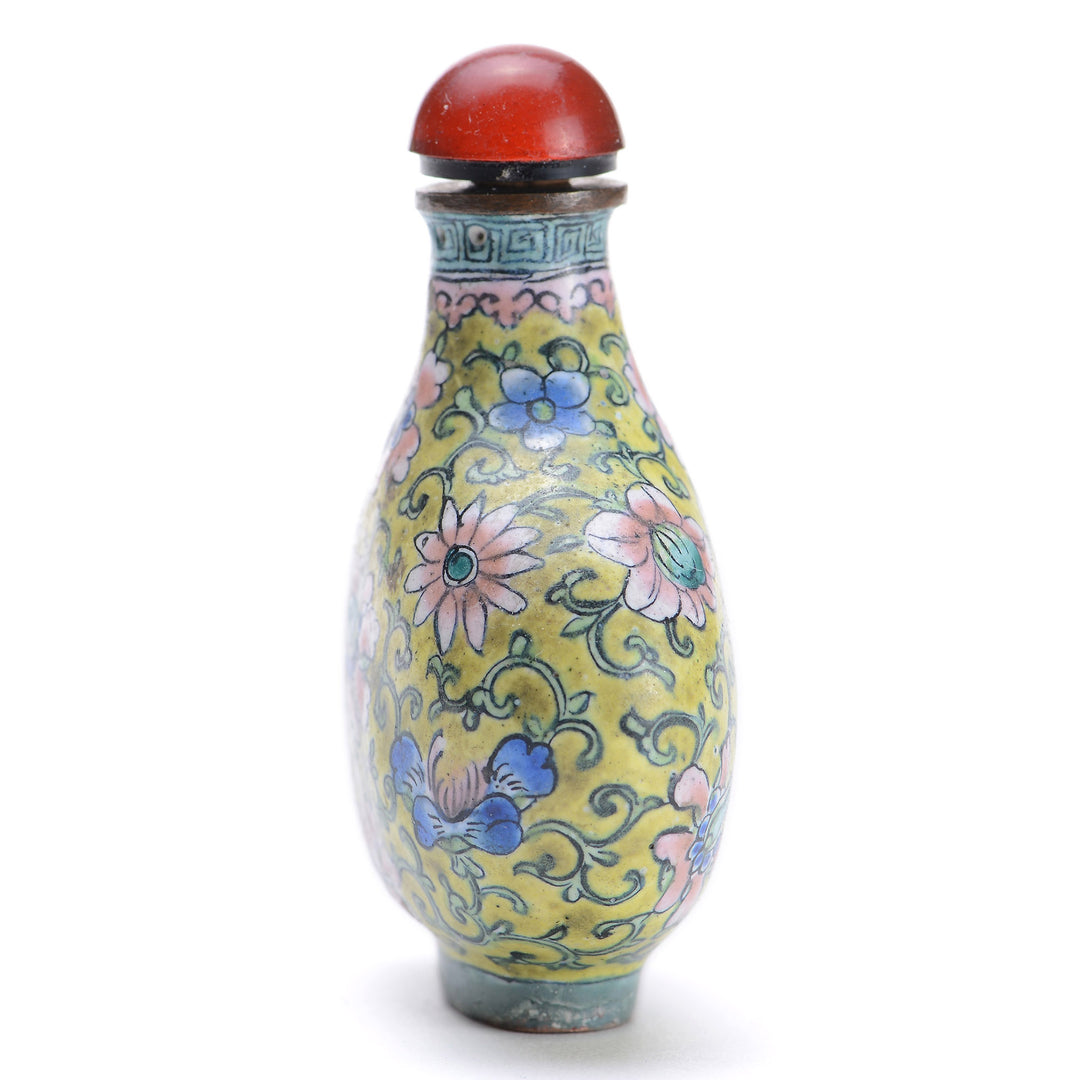 Snuff Bottle Enameled Metal
7082
Section 1: Exquisite Craftsmanship
Unveiling the Beauty of a Bygone Era
Step into a world of timeless elegance with our Snuff Bottle Enameled Metal from the 19th century. Crafted with utmost precision and care, this exquisite piece showcases the exceptional craftsmanship of the era. Adorned with a delicate floral motif on a captivating yellow ground, this snuff bottle is a true work of art.
A Glimpse into History
Each brushstroke and intricate detail on this enameled metal snuff bottle reflects the cultural heritage and artistic finesse of the 19th century. Immerse yourself in the beauty of an era gone by as you marvel at the expertly hand-painted floral design. This snuff bottle not only serves as a functional item but also as a tangible piece of history, allowing you to connect with the rich traditions of the past.
Expertly Curated Collectible
As a discerning collector, you seek unique and rare items that are bound to leave a lasting impression. Our Snuff Bottle Enameled Metal is precisely that. Meticulously sourced and authenticated, this 19th-century treasure is a testament to its exclusivity and the expertise of our curators. Owning this piece means becoming part of a select few who appreciate the beauty of fine artistry and the allure of vintage collectibles.
Section 2: Unforgettable Aesthetics
A Symphony of Colors
Prepare to be captivated by the vibrant colors that dance upon the yellow ground of this snuff bottle. The floral motif, hand-painted in meticulous detail, bursts forth with a riot of hues. From the delicate pinks and purples of the blossoms to the vibrant greens of the leaves, every stroke of the artist's brush brings the design to life. Owning this snuff bottle means owning a piece of art that exudes beauty and evokes a sense of wonder.
The Perfect Accent Piece
Imagine the enchanting allure this Snuff Bottle Enameled Metal will bring to your living space. Whether displayed on a shelf, nestled among other treasured collectibles, or showcased as a standalone masterpiece, it effortlessly enhances any interior. The harmonious blend of colors and the delicate floral pattern infuse elegance and sophistication into any room, making it a focal point that sparks conversation and admiration.
Embrace Uniqueness
Indulge your desire for the extraordinary and set yourself apart with this distinctive snuff bottle. Unlike mass-produced items, this handcrafted masterpiece tells a story and carries the charm of individuality. Its unparalleled beauty and the intricacy of the design make it a truly one-of-a-kind piece that invites awe and fascination. Let this snuff bottle become a cherished heirloom that holds both aesthetic value and sentimental significance.
Section 3: Timeless Charm
A Gateway to Tranquility
Hold this Snuff Bottle Enameled Metal in your hands, and feel the weight of history and the tranquility it carries. In the fast-paced world we live in, finding moments of peace and serenity is paramount. This snuff bottle serves as a reminder of the simple pleasures and the appreciation for beauty that can bring calmness to our lives. Its presence exudes a sense of harmony, allowing you to immerse yourself in a tranquil state of mind.
Elevate Your Style
Accessorize with elegance and sophistication as you incorporate this snuff bottle into your personal style. Whether used as a pendant, attached to a keychain, or displayed as an exquisite accessory, it adds a touch of refinement to your ensemble. The timeless charm of this 19th-century piece effortlessly elevates your fashion sense, making a bold statement about your individuality and refined taste.
A Treasured Gift
Finding the perfect gift can be a daunting task, but our Snuff Bottle Enameled Metal is a surefire way to impress and delight. Ideal for art enthusiasts, history buffs, or collectors, this snuff bottle holds the power to surprise and enchant. It is not merely a gift; it is a thoughtful gesture that conveys appreciation and admiration for the recipient's discerning taste. Celebrate special occasions with a present that embodies beauty and uniqueness.
Dimensions: .75" x 1.75" x 2.25"
---