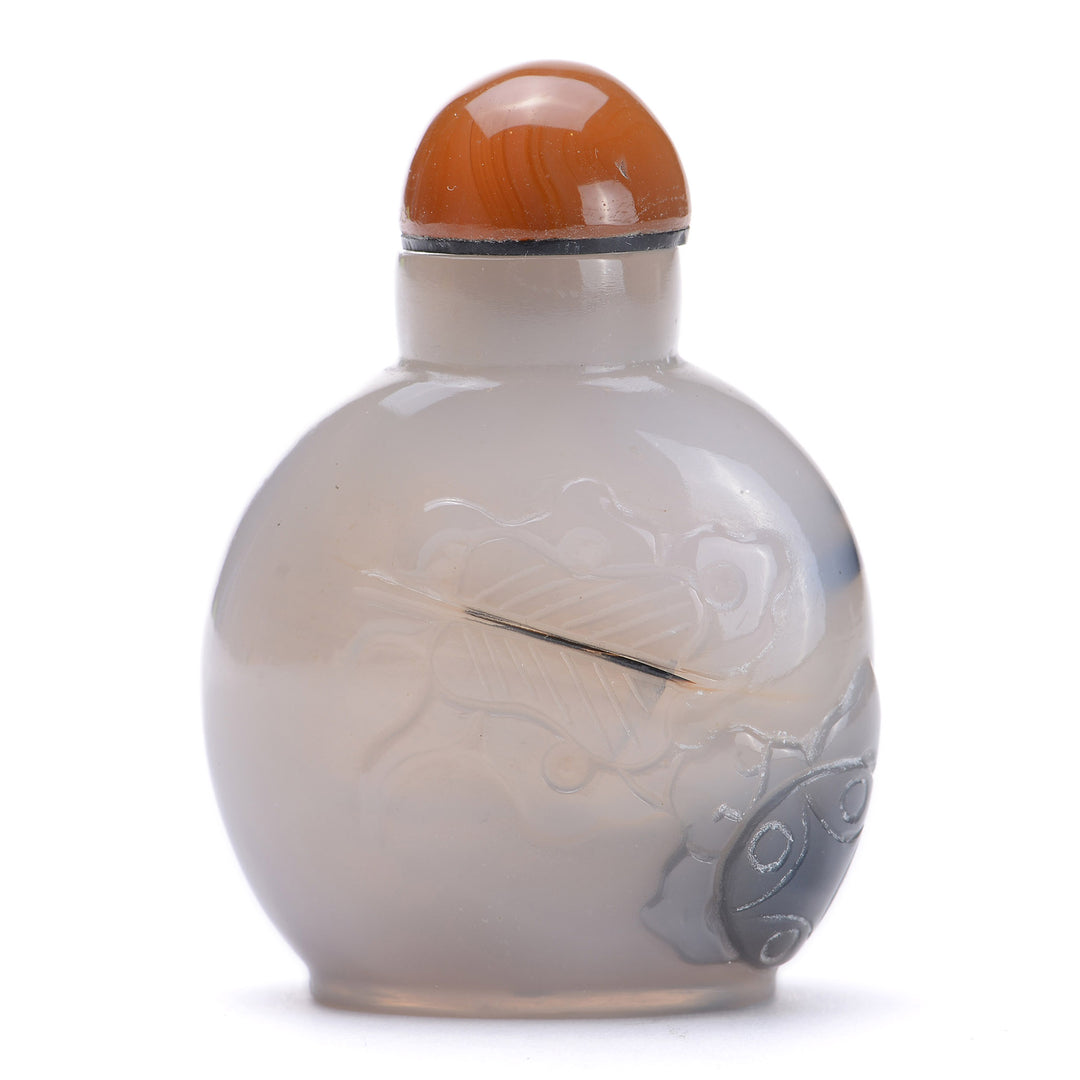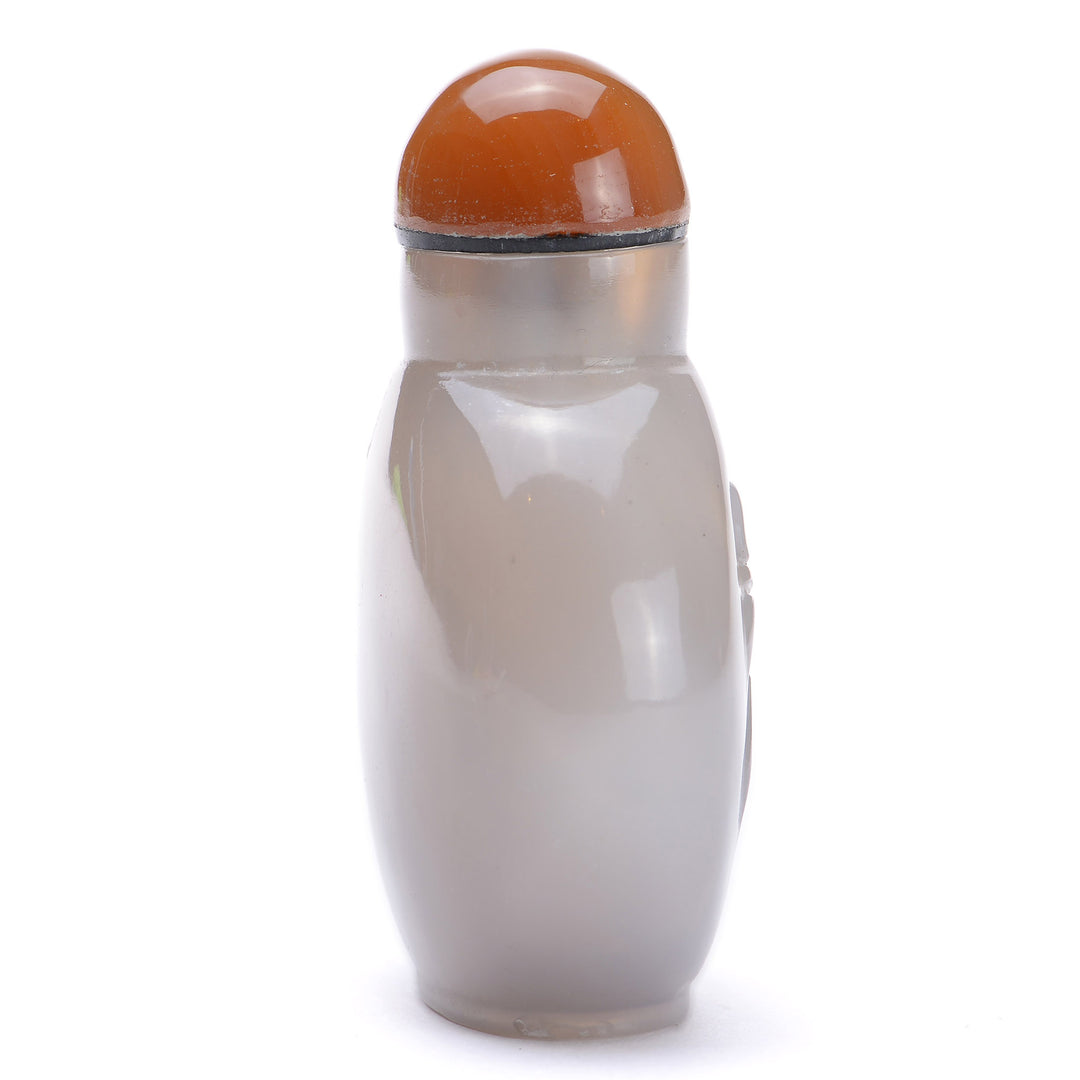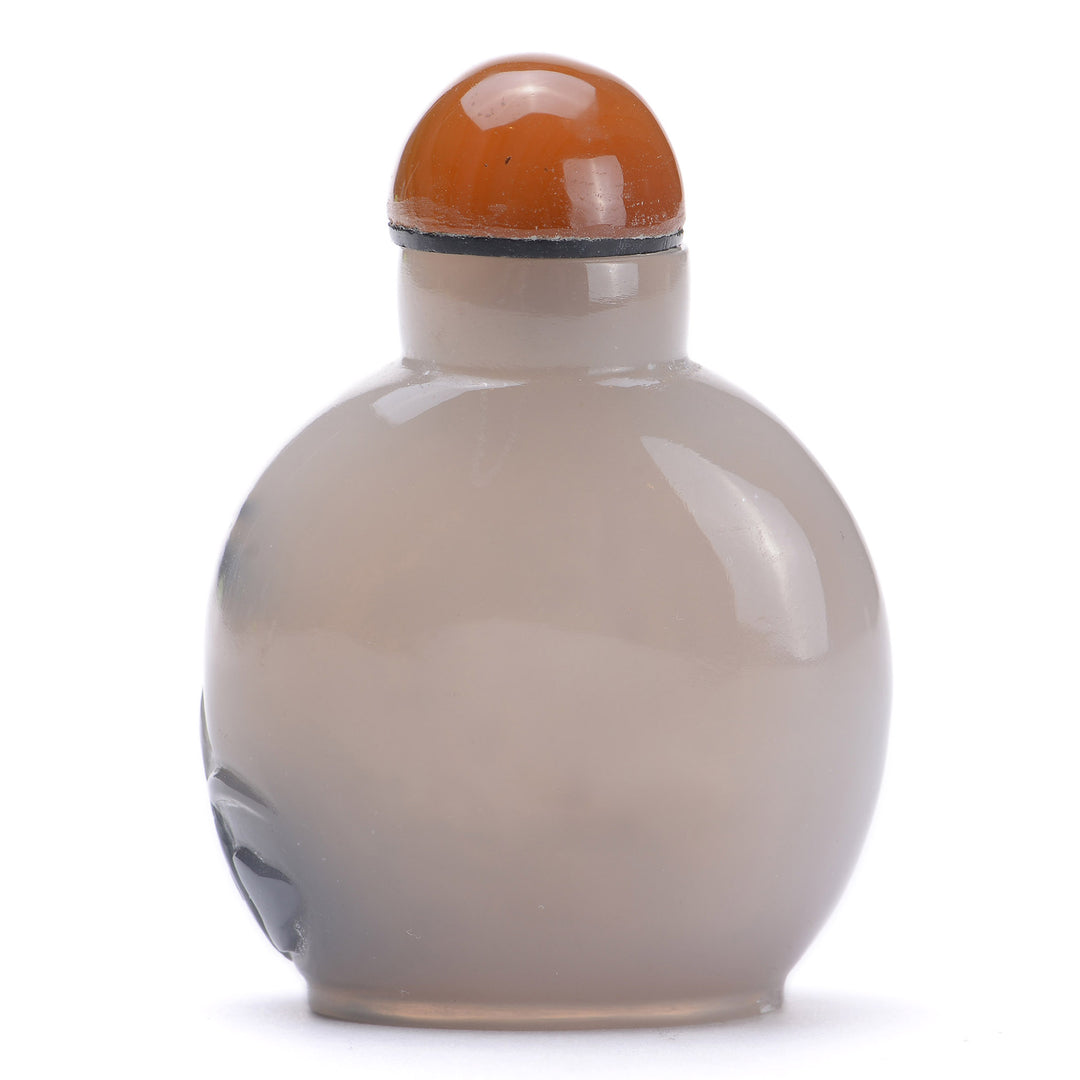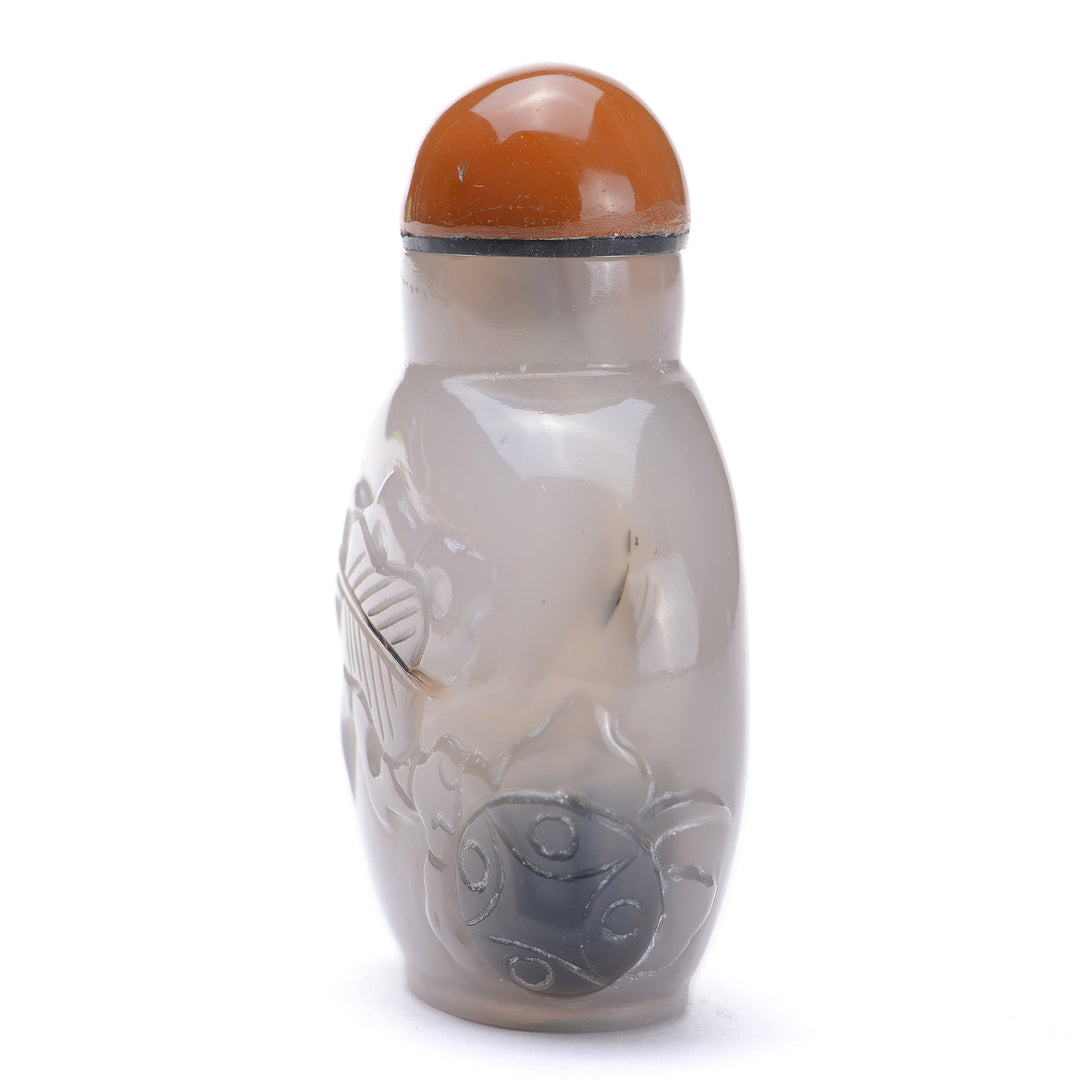 Section 1: Timeless Elegance and Historical Significance
Discover the allure of the Snuff Bottle Agate, a remarkable 19th-century masterpiece that embodies the timeless elegance of a bygone era. Crafted with meticulous artistry, this exquisite snuff bottle is a true testament to the richness of Chinese culture and the skilled craftsmanship of the artisans who created it.
Indulge in the captivating beauty of the agate, a semi-precious gemstone known for its mesmerizing patterns and vibrant colors. Each snuff bottle in our collection is unique, showcasing intricate marbling and striations that make it a true work of art. With a medium relief design, this particular bottle boasts a captivating blend of delicate details and tactile texture, creating a visual feast for the senses.
Step into the world of 19th-century China as you hold this snuff bottle in your hands. These miniature treasures were not only functional containers for powdered tobacco but also prized possessions and symbols of status. They were intricately designed and meticulously crafted to reflect the social standing and refined taste of their owners. Owning a 19th-century snuff bottle is like owning a piece of history—a tangible connection to a rich cultural heritage.
Section 2: The Symbolism of Agate and Carnelian
The agate and carnelian materials used in this snuff bottle hold deep symbolic significance. Agate, with its mesmerizing patterns, has long been associated with balance, harmony, and protection. It is believed to bring forth a sense of calm and stability, soothing the soul and enhancing concentration. The vibrant hues and natural variations in agate make each snuff bottle truly unique, making it a precious keepsake that captures the essence of individuality.
The carnelian stopper, on the other hand, adds a touch of warmth and vitality to this remarkable piece. Carnelian is often referred to as the stone of motivation and endurance, inspiring courage, creativity, and passion. Its fiery reddish-orange hues infuse the snuff bottle with a dynamic energy that is sure to captivate the eye and ignite the imagination.
The combination of agate and carnelian in this snuff bottle creates a harmonious blend of energies. It invites you to embark on a journey of self-discovery and appreciation for the beauty that lies within the smallest of things. Whether you're an avid collector or a connoisseur of fine art, this snuff bottle is sure to leave a lasting impression.
Section 3: A Precious Heirloom for Generations to Come
Investing in a Snuff Bottle Agate is not just about acquiring a stunning piece of art; it's about preserving a legacy. This 19th-century snuff bottle is a treasure that can be cherished and passed down from one generation to the next. Its timeless beauty transcends the boundaries of time, making it a valuable heirloom that tells a story and evokes emotions for years to come.
Imagine the joy of passing this exquisite snuff bottle to your children and grandchildren, sharing the stories behind its creation and the cultural significance it holds. Its presence in your collection will be a constant reminder of the rich heritage and the beauty of the past. Whether displayed in a glass case or held delicately in your hand, this snuff bottle is sure to become a cherished family heirloom that sparks conversations and kindles a deep appreciation for art and history.
Dimensions: 1" x 1.75" x 2.5"
---