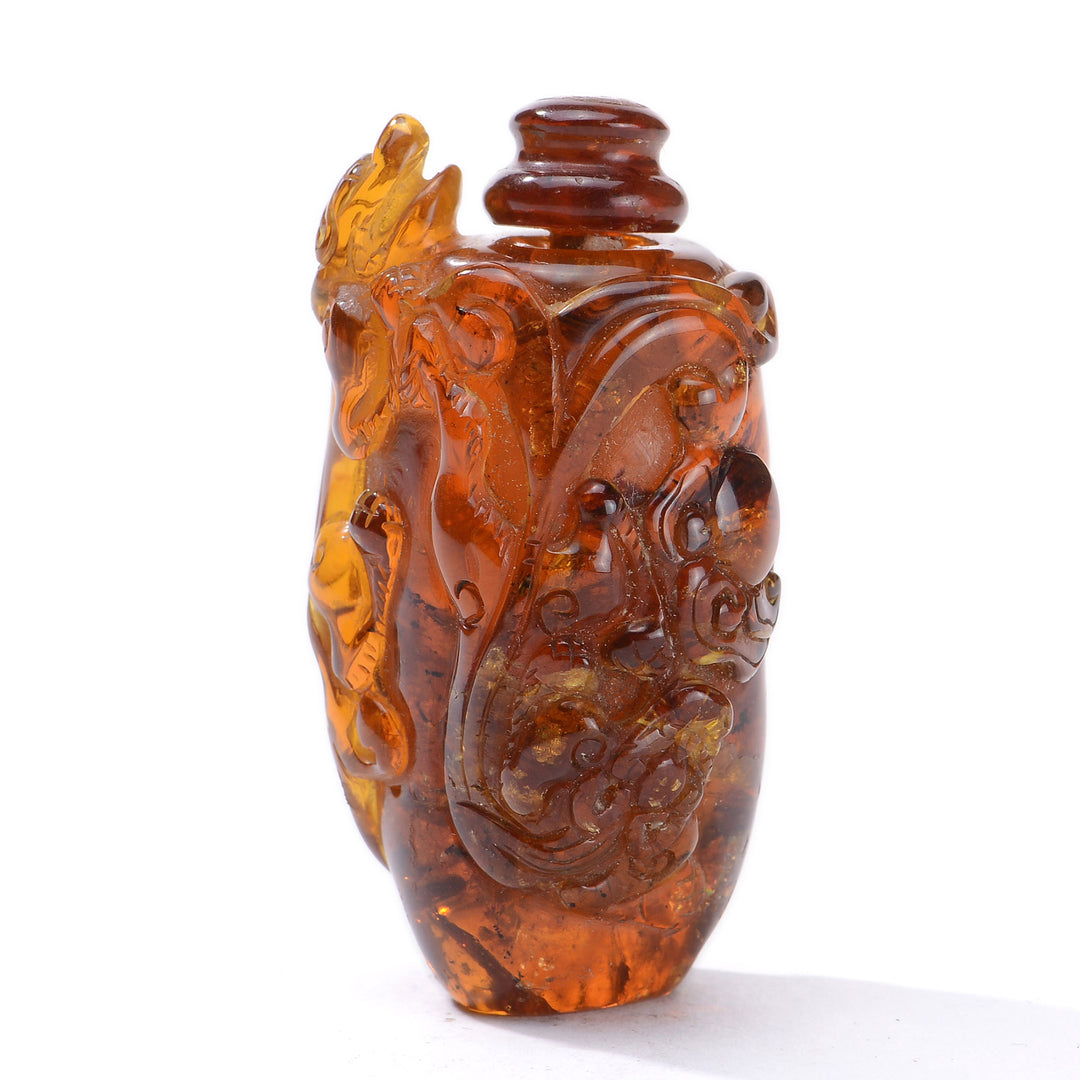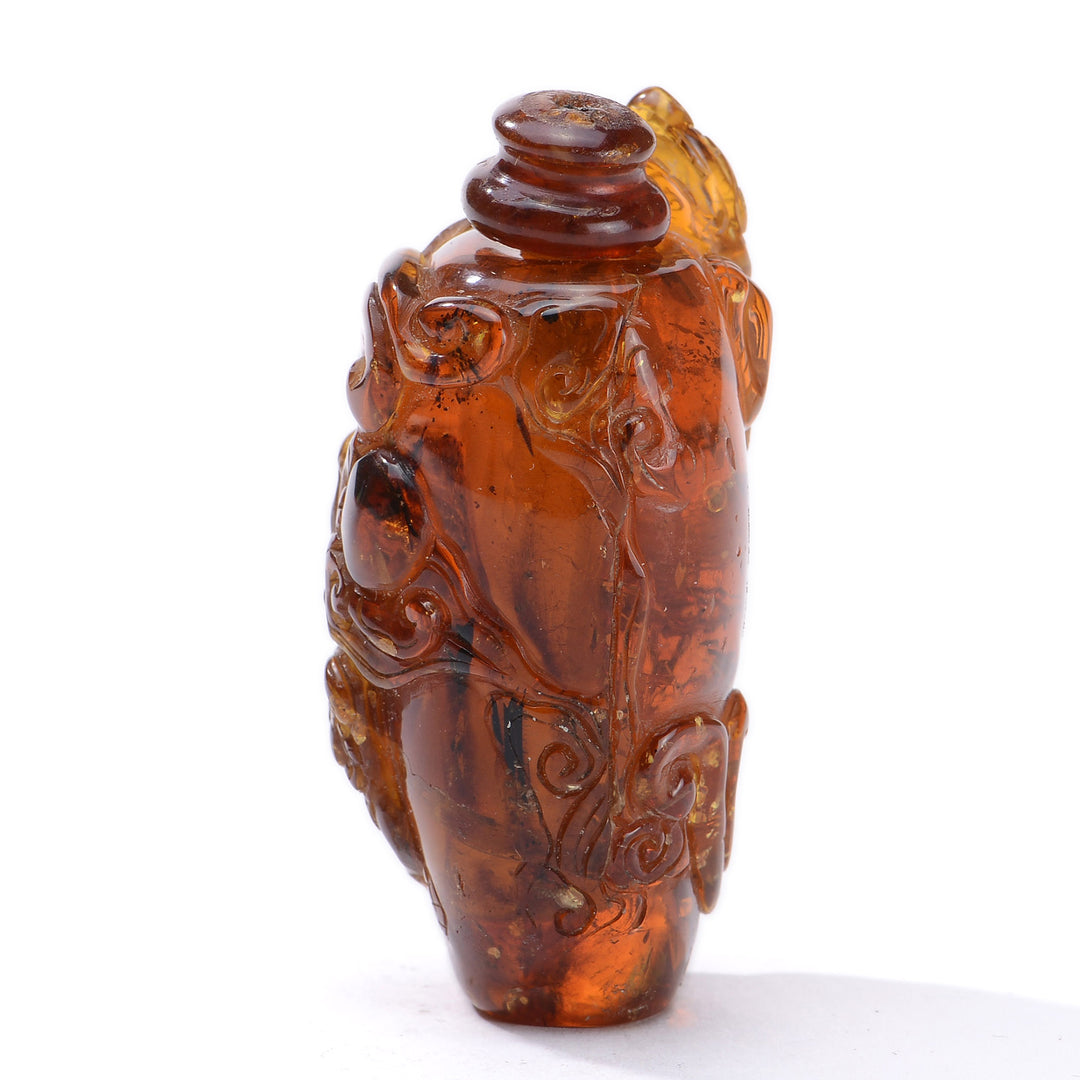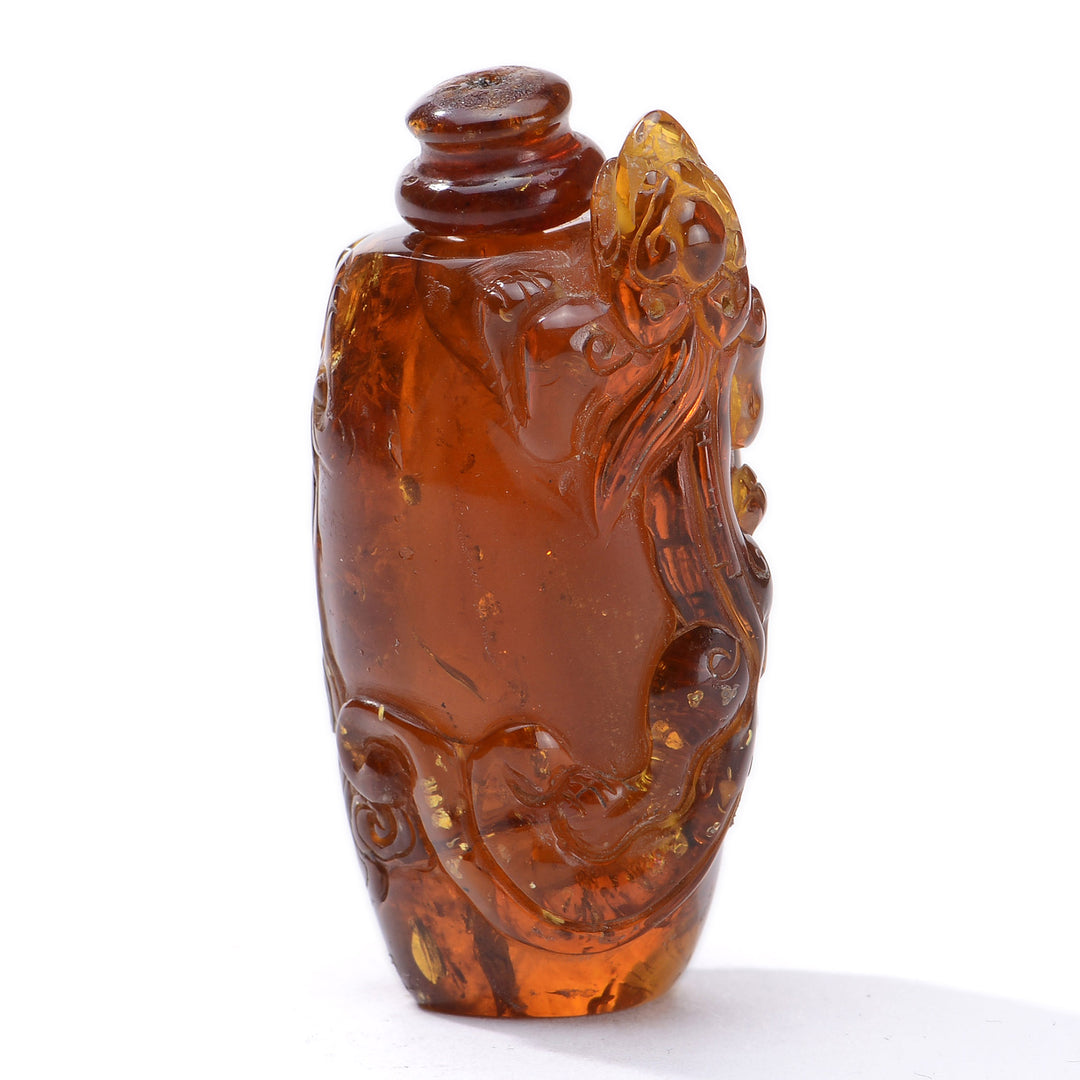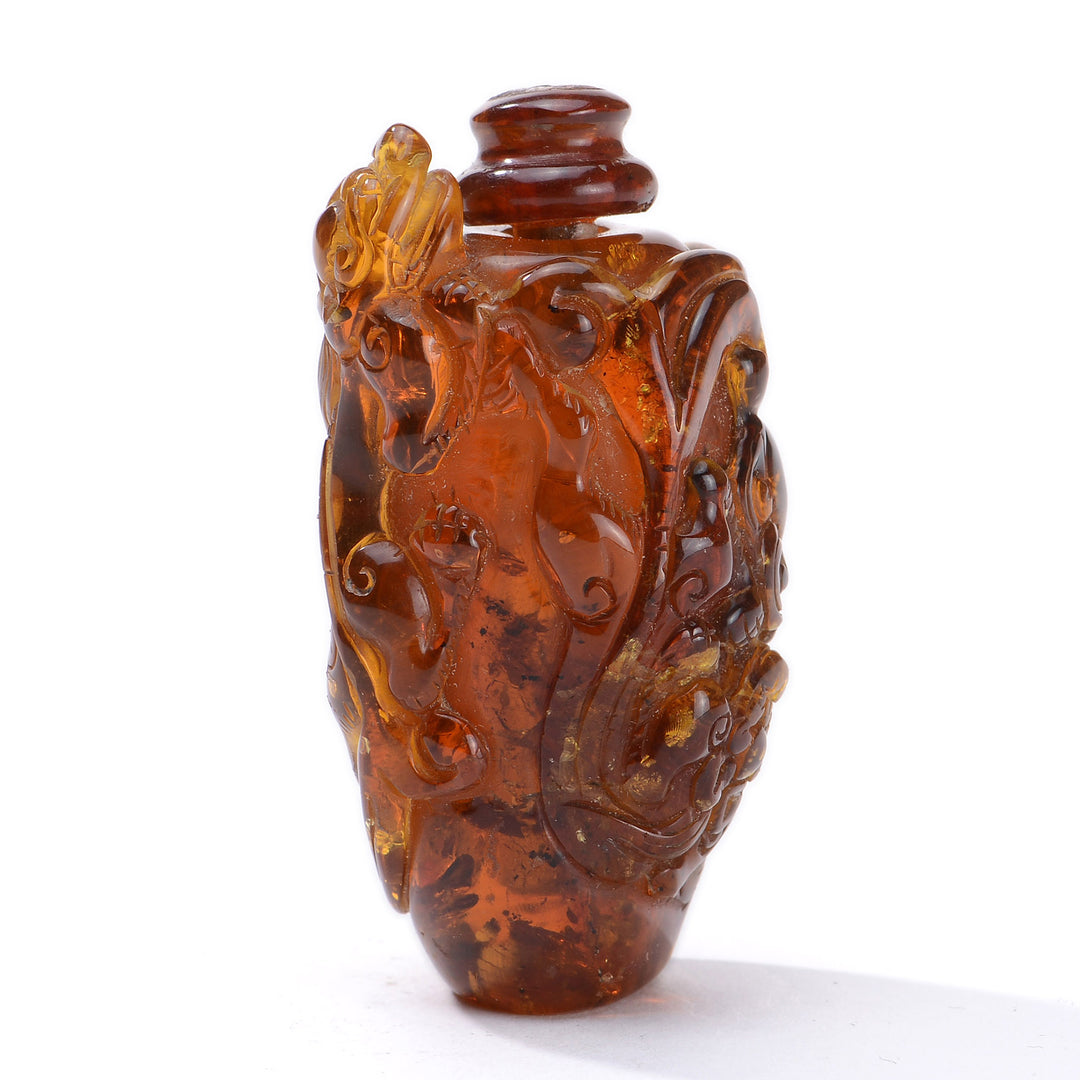 Uncover the Timeless Elegance of 19th Century Craftsmanship
Experience the allure of a bygone era with our exquisite Snuff Bottle Amber from the 19th century. Crafted with meticulous artistry, this rare and precious artifact encapsulates the essence of historical charm. Every detail showcases the mastery of skilled artisans who brought this beautiful piece to life.
Discover a Treasure Trove of History
Immerse yourself in the rich heritage of the 19th century as you behold the intricate beauty of this snuff bottle. Each delicate stroke and finely carved motif transports you back in time, offering a glimpse into the opulence and refinement of an era long past. As you run your fingers along its smooth surface, you can almost feel the whispers of history echoing through its golden amber hues.
Embrace the Ky-Lin Motif: Symbol of Prosperity and Good Fortune
The Ky-Lin, a mythical creature from Chinese folklore, graces the surface of this remarkable snuff bottle. Symbolizing prosperity, longevity, and good fortune, the Ky-Lin motif adds an element of mystique and auspiciousness to this already captivating piece. Its intricate details and masterful depiction embody the power and grace of this legendary creature, elevating the snuff bottle to an extraordinary work of art.
Unparalleled Craftsmanship and Captivating Beauty
Indulge your senses in the extraordinary craftsmanship and mesmerizing beauty of our Snuff Bottle Amber 19th Century w/ Ky-Lin Motif. From the moment you lay eyes on this exceptional piece, you'll be captivated by its unique charm and refined elegance.
A Testament to Artistic Excellence
This snuff bottle is a testament to the unparalleled craftsmanship of skilled artisans who dedicated themselves to creating timeless masterpieces. The meticulous attention to detail and precision showcased in every aspect of this bottle's design is truly awe-inspiring. The flawless fusion of traditional techniques and artistic innovation is evident in the delicate carvings, the graceful curves, and the seamless integration of the Ky-Lin motif. It's a work of art that transcends time.
Mesmerizing Beauty That Transcends Expectations
Prepare to be enchanted by the sheer beauty of this snuff bottle. The radiant amber hues dance with a warm glow, evoking a sense of tranquility and serenity. As light caresses the surface, the amber reveals a mesmerizing play of colors, reflecting a kaleidoscope of golden and amber tones. Its tactile smoothness and the weight of history in your hand create an intimate connection, making it a truly unique and captivating addition to your collection.
Elevate Your Collection with a Rare and Exquisite Find
Enhance your collection with a one-of-a-kind treasure that embodies the allure of the past. Our Snuff Bottle Amber 19th Century w/ Ky-Lin Motif is a remarkable piece that not only reflects your discerning taste but also holds immense historical and cultural significance.
An Investment in Legacy
Owning this 19th-century snuff bottle is not just a display of aesthetic appreciation; it's an investment in a piece of history. As a rare and valuable artifact, it carries a story of its own, creating a sense of exclusivity and prestige for its fortunate owner. The passage of time has only enhanced its allure, making it an invaluable addition to any collection and a cherished heirloom to pass down through generations.
Unleash Your Imagination and Curiosity
Imagine the conversations sparked and the stories unveiled when you showcase this snuff bottle in your collection. Let it become a catalyst for curiosity, prompting discussions on art, history, and culture. Unleash your imagination as you explore the depths of its craftsmanship and unravel the tales hidden within its ancient amber walls. With each passing glance, you'll rediscover the beauty and intricacies that make this snuff bottle a true masterpiece.
Dimensions: .75" x 1" x 2"
---