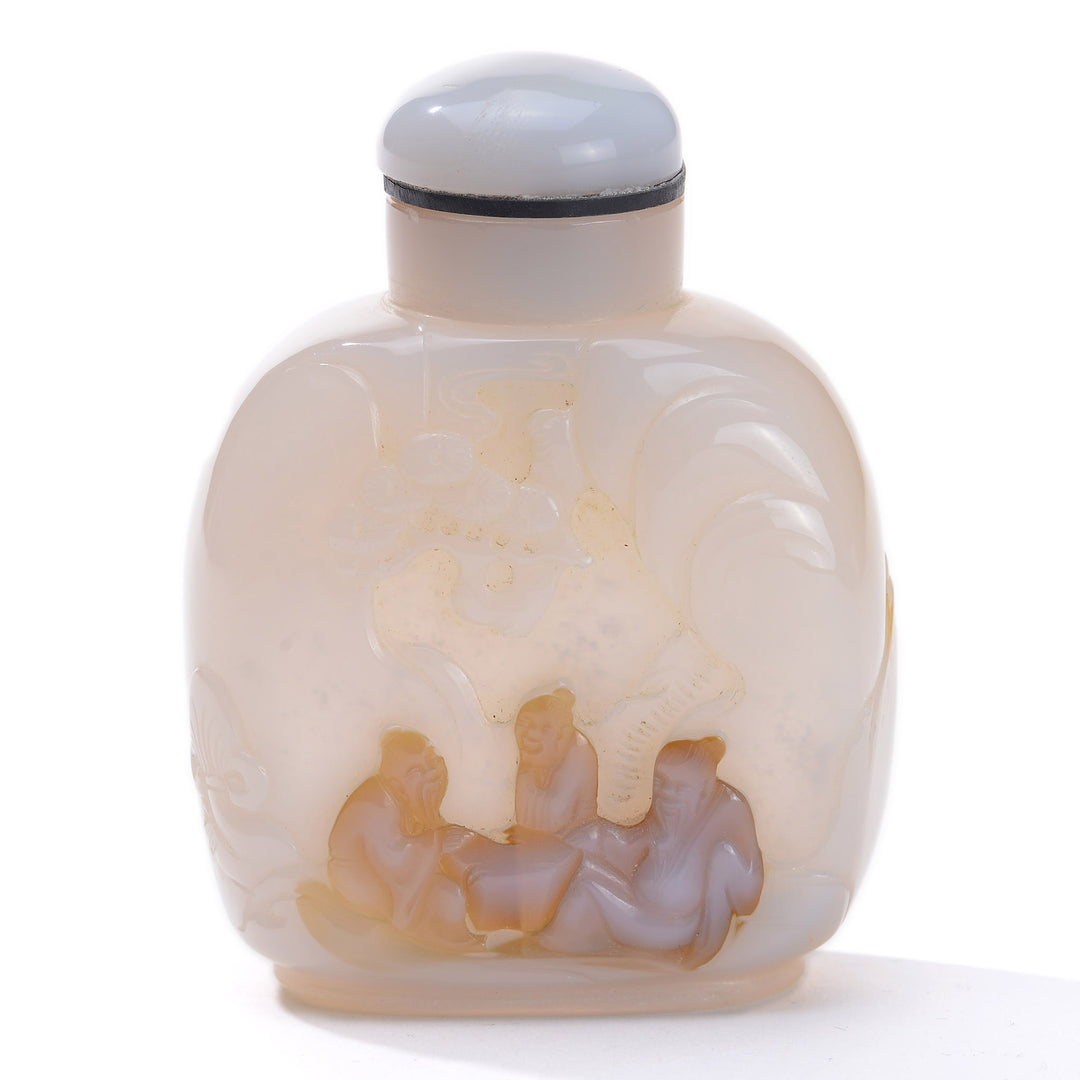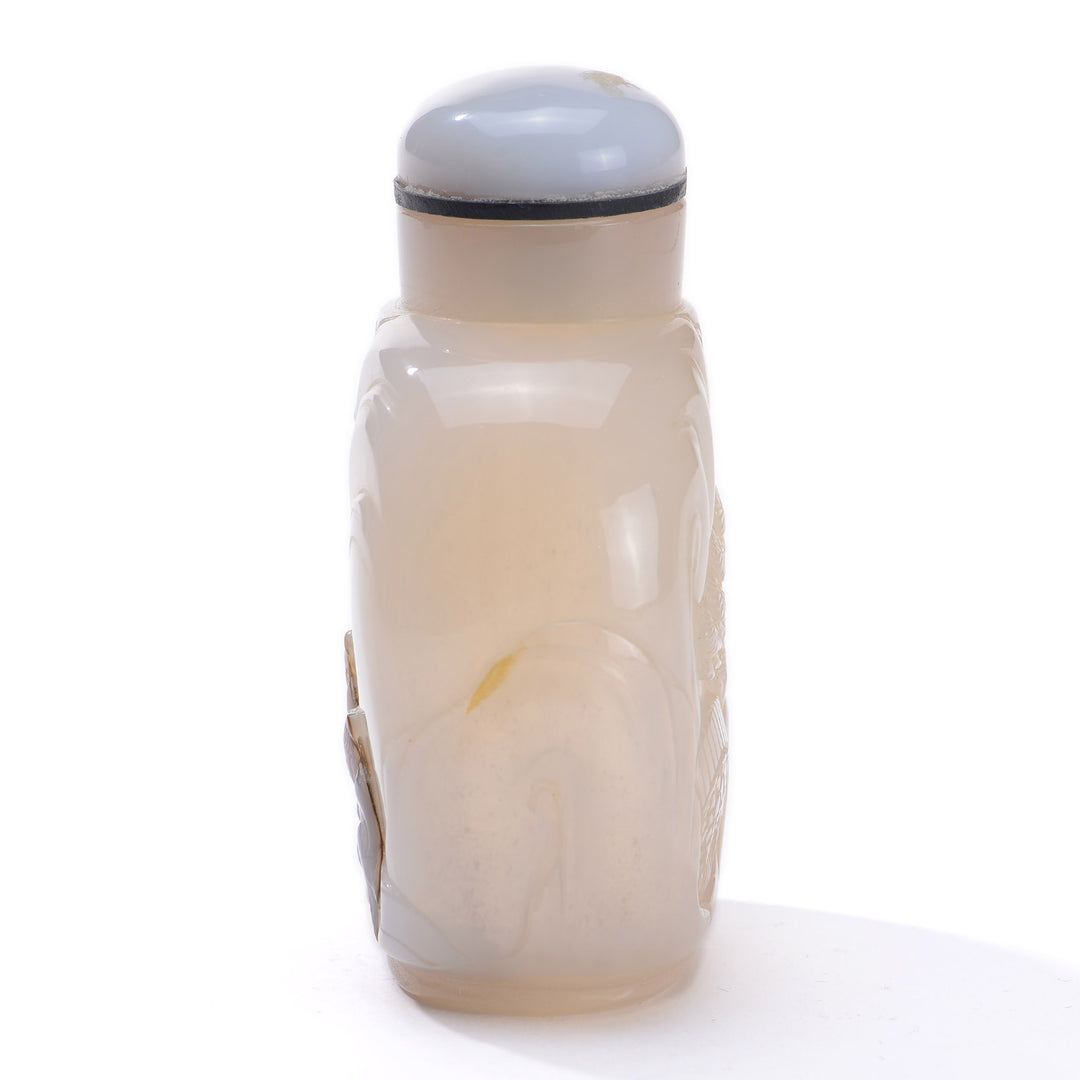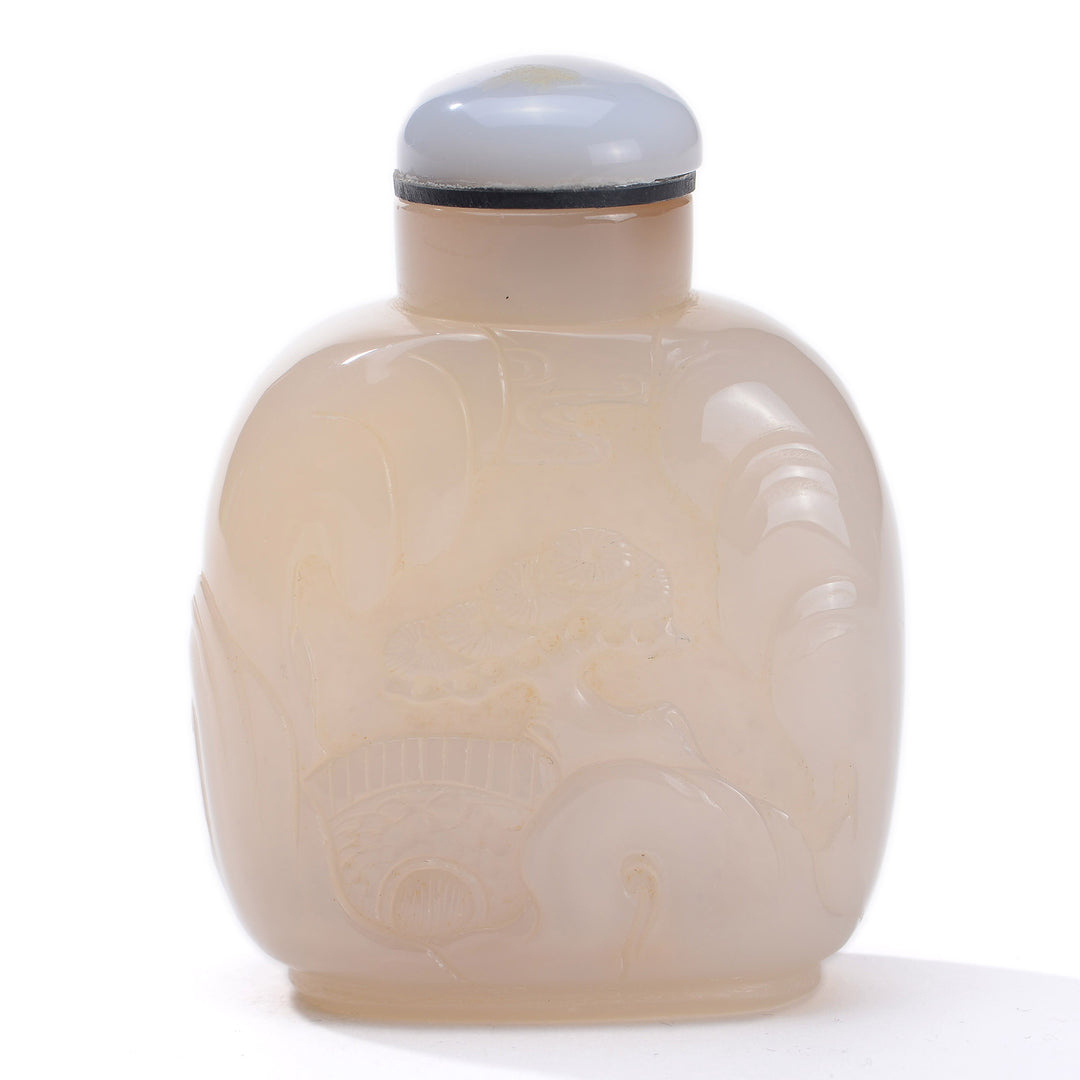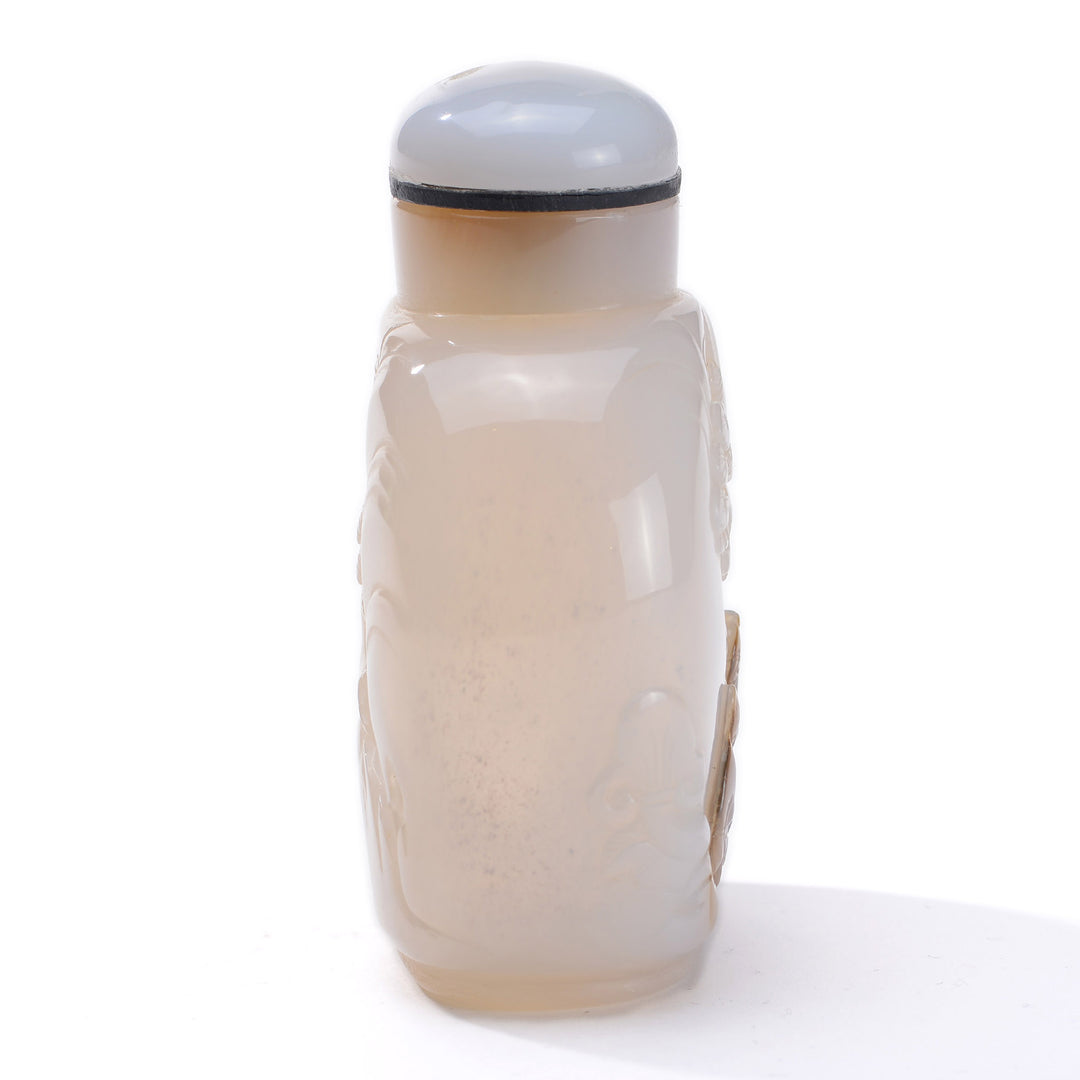 Uncover a Timeless Treasure
Experience the allure of the late 19th-century with our exceptional Snuff Bottle Agate. Crafted with utmost precision and attention to detail, this rare piece showcases the mastery of artisans from a bygone era. As you hold this delicate artifact in your hands, you'll be transported back in time, where elegance and sophistication reigned supreme.
A Captivating Art Form
The Snuff Bottle Agate is a testament to the skilled craftsmanship and artistry of its time. Each bottle is meticulously carved from translucent chalcedony, exhibiting a captivating play of colors and patterns. The hollowed interior is an impressive feat, accomplished with finesse and precision. This remarkable piece reflects the rich cultural heritage of the late 19th century, making it a unique collector's item and a valuable addition to any discerning connoisseur's collection.
A Window into History
Owning a Snuff Bottle Agate allows you to own a tangible piece of history. During the late 19th century, snuff bottles served as both functional containers and symbols of status and wealth. These intricately designed vessels were cherished possessions of the elite, offering a glimpse into the lifestyles and tastes of a bygone era. The delicate cameo detailing on the chalcedony surface further enhances the historical significance of this remarkable artifact.
A Mesmerizing Work of Art
Indulge your senses with the ethereal beauty of our Snuff Bottle Agate. Its translucent nature allows light to dance through its surface, creating a mesmerizing interplay of colors and shadows. The intricate cameo design, skillfully etched into the chalcedony, adds a touch of opulence and refinement to this already exquisite piece. As you hold it in your hands, the cool touch of the stone and the weight of history will leave you captivated.
An Icon of Sophistication
With its timeless elegance, the Snuff Bottle Agate effortlessly elevates any space it graces. Whether displayed in a glass cabinet or showcased as a centerpiece, its delicate beauty becomes a conversation starter. The carefully hollowed interior can hold your most cherished scents or serve as a captivating standalone objet d'art. Its aura of sophistication and grace will make a lasting impression on anyone who beholds it.
Unveil Your Individuality
Owning a Snuff Bottle Agate is more than just acquiring a decorative item; it's a statement of your refined taste and appreciation for the finer things in life. This unique piece showcases your discerning eye for exceptional craftsmanship and your passion for historical artifacts. As you hold this extraordinary bottle, you become a custodian of cultural heritage, allowing its timeless elegance to speak volumes about your own personality and style.
An Investment in Legacy
The Snuff Bottle Agate is not only a testament to history but also a sound investment opportunity. Its rarity and exquisite craftsmanship make it highly sought after by collectors and connoisseurs worldwide. As time passes, the value of these remarkable artifacts appreciates, making it a wise investment choice for those looking to diversify their portfolio. Acquiring a Snuff Bottle Agate allows you to own a tangible piece of history while potentially securing your financial future.
Limited Availability, Enduring Value
The late 19th-century Snuff Bottle Agate is a rare find, with only a limited number of these treasures still in existence. As time goes by, their scarcity increases, making each piece more valuable and coveted. By acquiring one of these exquisite bottles, you become part of an exclusive circle of individuals who appreciate and collect extraordinary artifacts. Your investment in this timeless beauty ensures not only the enjoyment of its aesthetics but also the potential for long-term financial gains.
A Priceless Heirloom
Pass down a legacy through generations by acquiring a Snuff Bottle Agate. Its historical significance and timeless beauty make it the perfect family heirloom. Imagine the joy of sharing the stories and cultural heritage associated with this remarkable piece with your loved ones. As it gets handed down from one generation to another, the Snuff Bottle Agate becomes an enduring symbol of family heritage and a cherished reminder of the bonds that unite us.
Dimensions: 1.25" x 2.25" x 3"
---