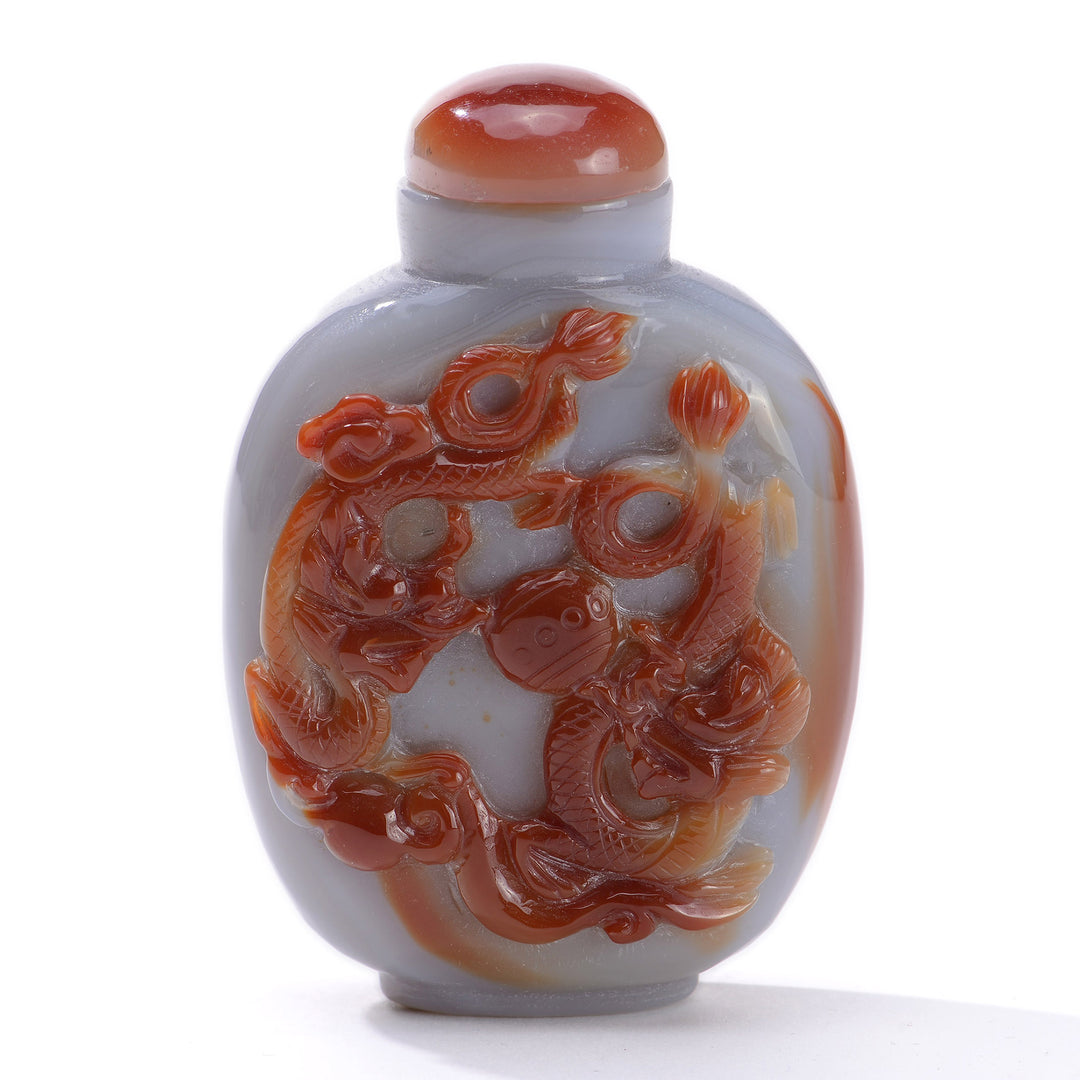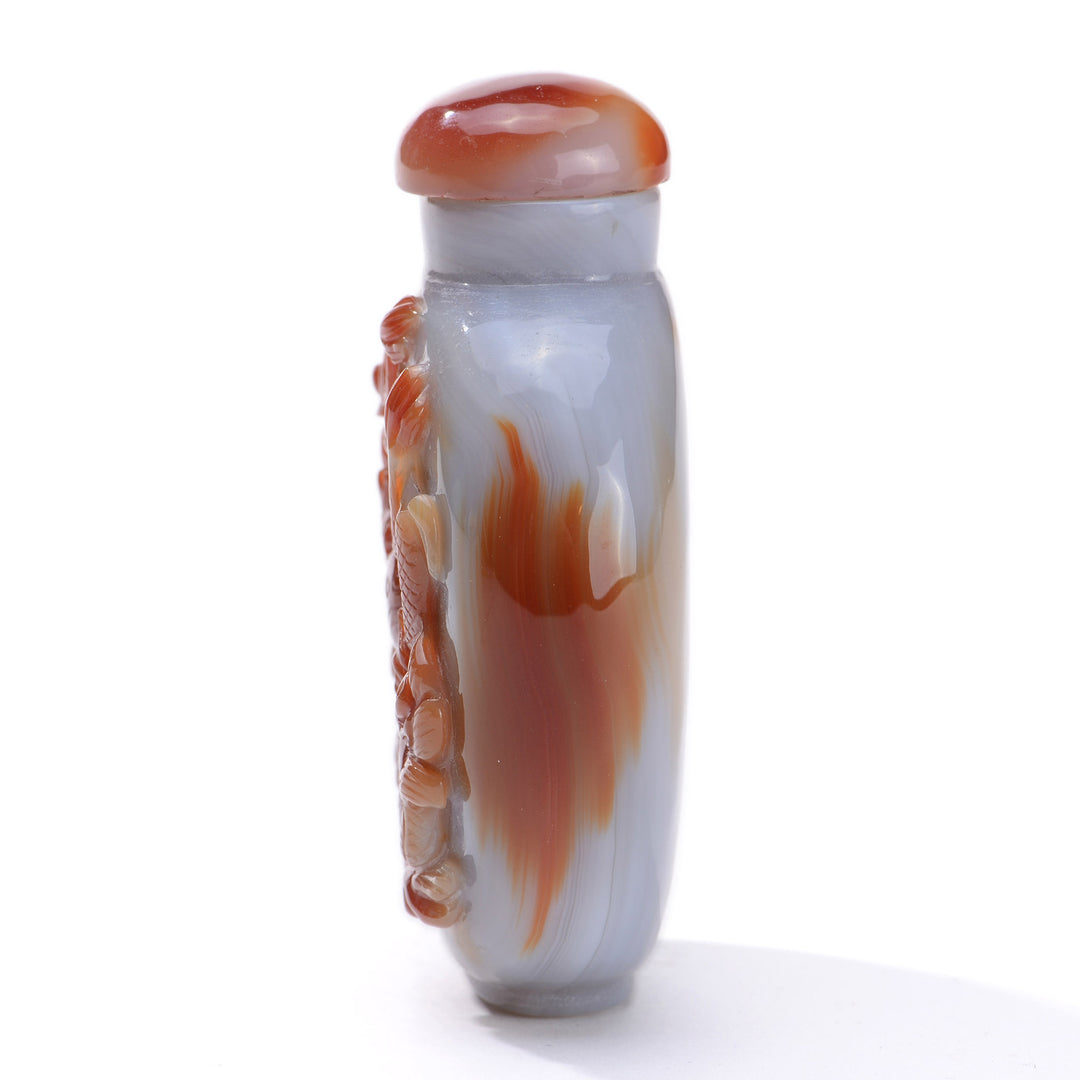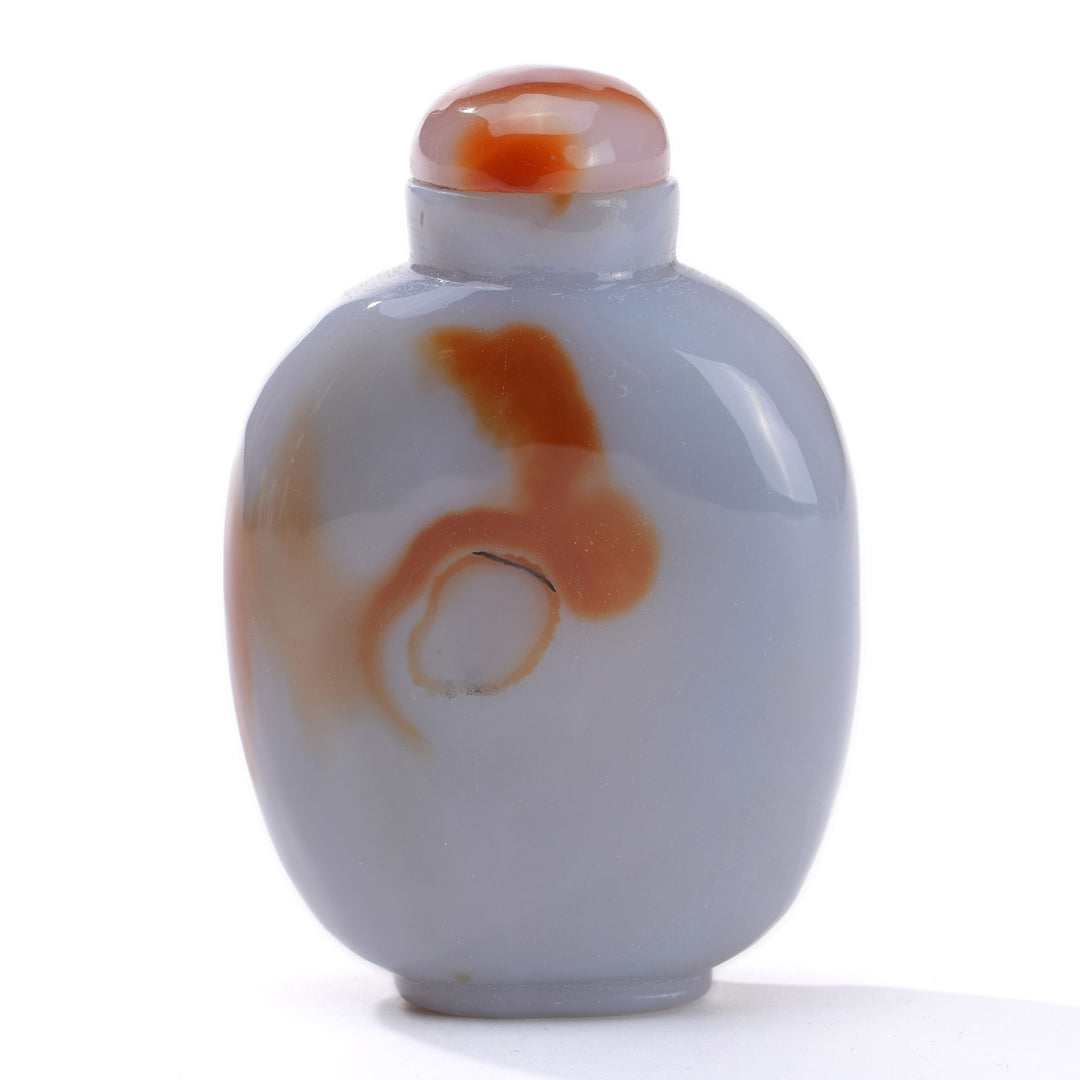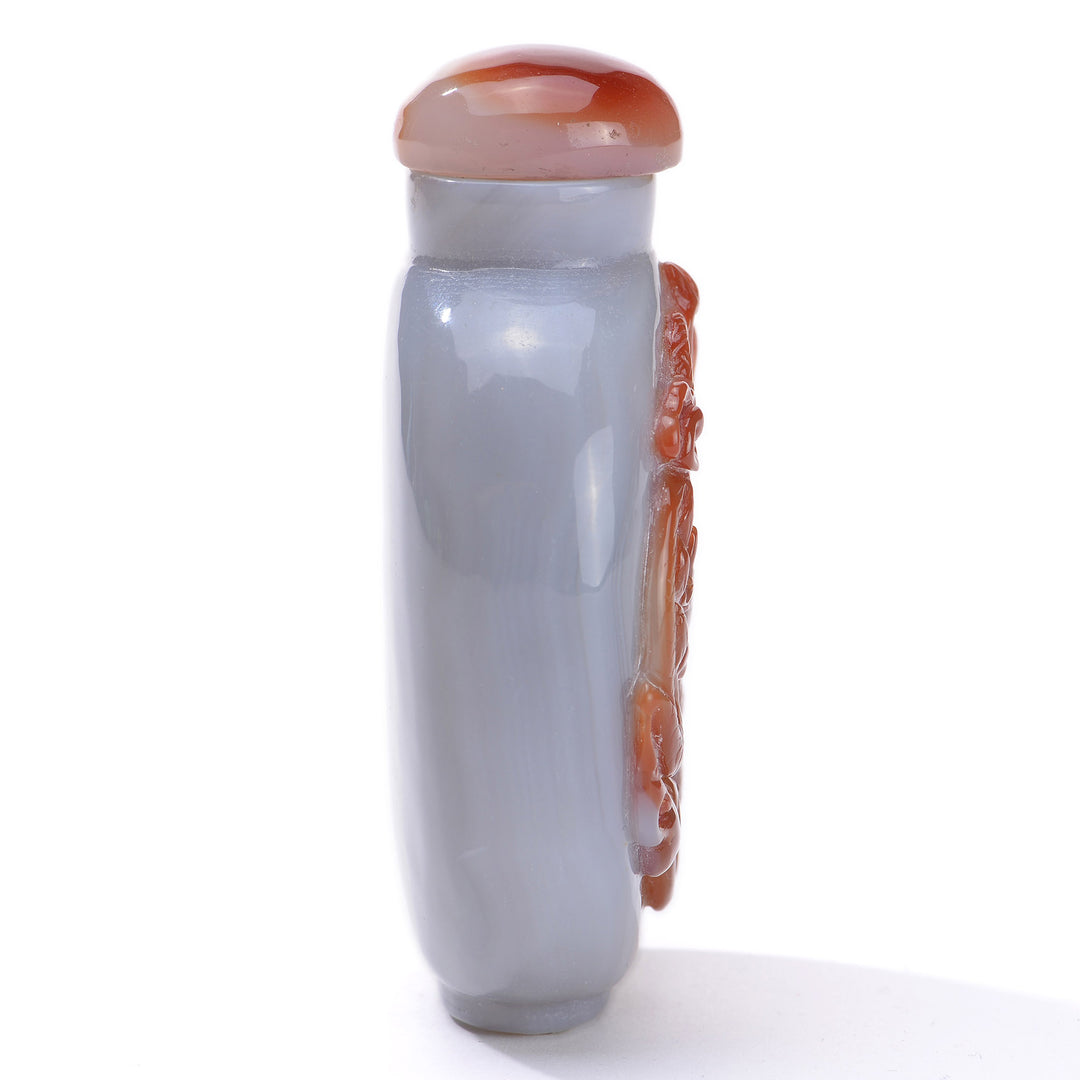 Snuff Bottle Agate Carnelian Agate - Vintage Collection
Exquisite Craftsmanship and Historical Significance
Welcome to the world of exquisite craftsmanship and historical significance with our Snuff Bottle Agate Carnelian Agate from our Vintage Collection. This unique piece showcases the beauty and artistry of traditional snuff bottles, making it a prized possession for collectors and enthusiasts alike.
Captivating Artistry and Attention to Detail
Every inch of this Snuff Bottle Agate Carnelian Agate reflects the dedicated craftsmanship of skilled artisans. Meticulously carved from high-quality agate, it boasts intricate designs and patterns that pay homage to ancient cultures. The mesmerizing blend of colors and textures adds an element of sophistication and elegance to this vintage piece.
A Window into History
Owning a Snuff Bottle Agate Carnelian Agate means holding a piece of history in your hands. Snuff bottles were once a symbol of social status and were widely used during the Qing Dynasty in China. They served as both a practical container for powdered tobacco and a status symbol, showcasing the owner's refined taste and wealth. This snuff bottle takes you back to a bygone era, where tradition and artistry were held in high regard.
Unleash the Power of Agate - A Stone of Protection and Balance
Discover the powerful properties of agate with our Snuff Bottle Agate Carnelian Agate. This extraordinary gemstone offers more than just visual appeal. It holds a plethora of metaphysical benefits that can enhance your well-being and bring harmony into your life.
Embrace Protection and Stability
Agate is renowned for its protective qualities, shielding its wearer from negative energies and promoting a sense of security. This Snuff Bottle Agate Carnelian Agate acts as a guardian, creating a protective shield around you and your surroundings. It offers a sense of stability, allowing you to navigate life's challenges with confidence and resilience.
Find Inner Balance and Calm
In a fast-paced world, finding inner balance is essential. Agate has long been associated with promoting harmony and emotional healing. By wearing this Snuff Bottle Agate Carnelian Agate, you invite a soothing energy that helps you find peace amidst chaos. Let the calming vibrations of agate wash over you, easing stress and promoting a sense of tranquility.
A Collectible Treasure to Enhance Your Décor
Make a statement with our Snuff Bottle Agate Carnelian Agate from our Vintage Collection, not only as a collector's item but also as a unique and captivating addition to your home decor. Let its charm and allure enhance your living space, becoming a conversation starter that reflects your discerning taste.
Unique and Eye-Catching Décor Piece
This Snuff Bottle Agate Carnelian Agate stands out as a centerpiece in any room. Its vibrant colors and intricate carvings draw the eye and spark curiosity. Whether you place it on a mantelpiece, display it in a glass cabinet, or use it as a focal point on a coffee table, it will effortlessly become a cherished element of your interior design.
Elevate Your Home with Vintage Elegance
By incorporating this vintage snuff bottle into your decor, you infuse your home with a touch of timeless elegance. Its historical significance and artistic appeal make it a coveted item for collectors and design enthusiasts. Embrace the fusion of history and style, and let this Snuff Bottle Agate Carnelian Agate elevate the ambiance of your living space.
Dimensions: 1" x 2.25" x 3.5"
---