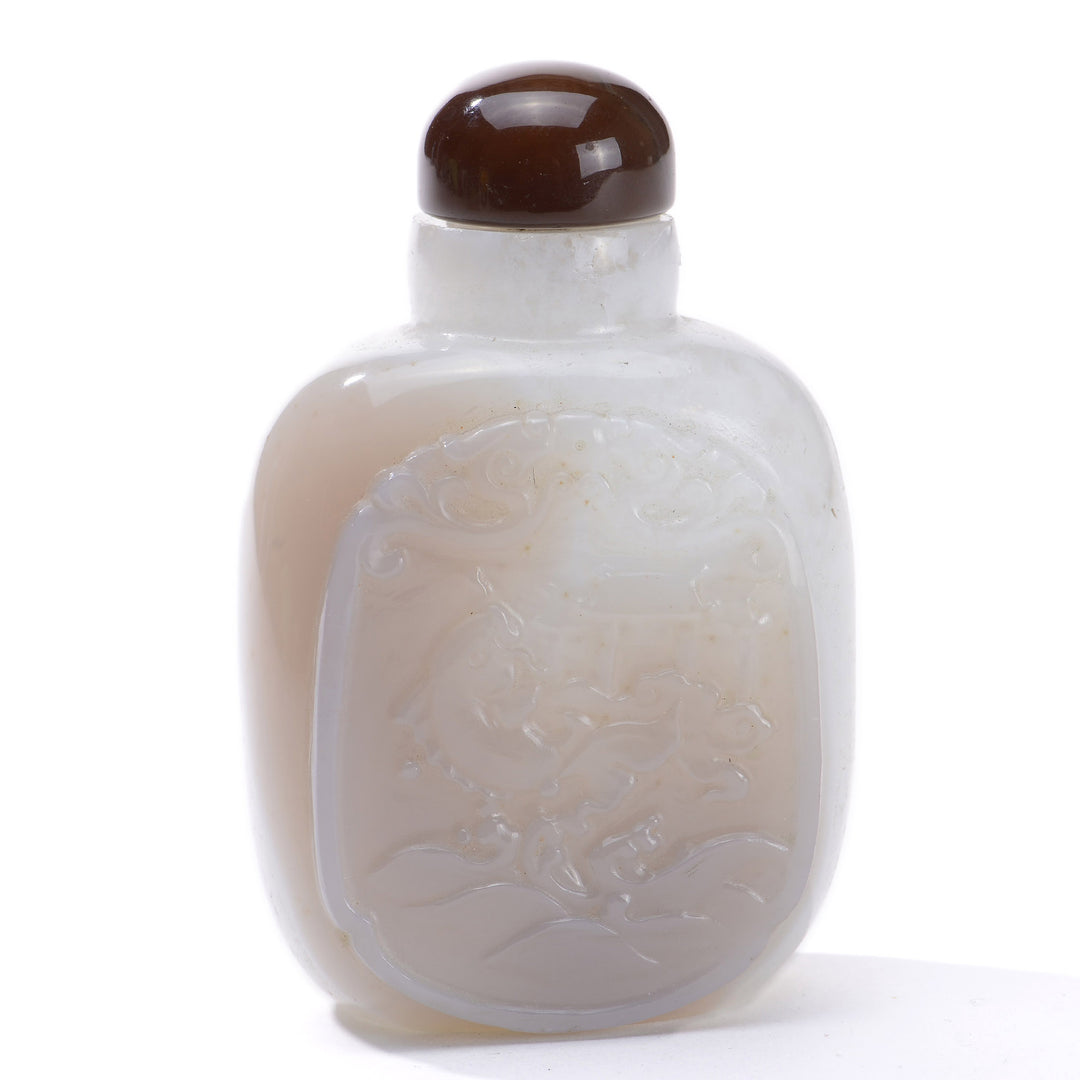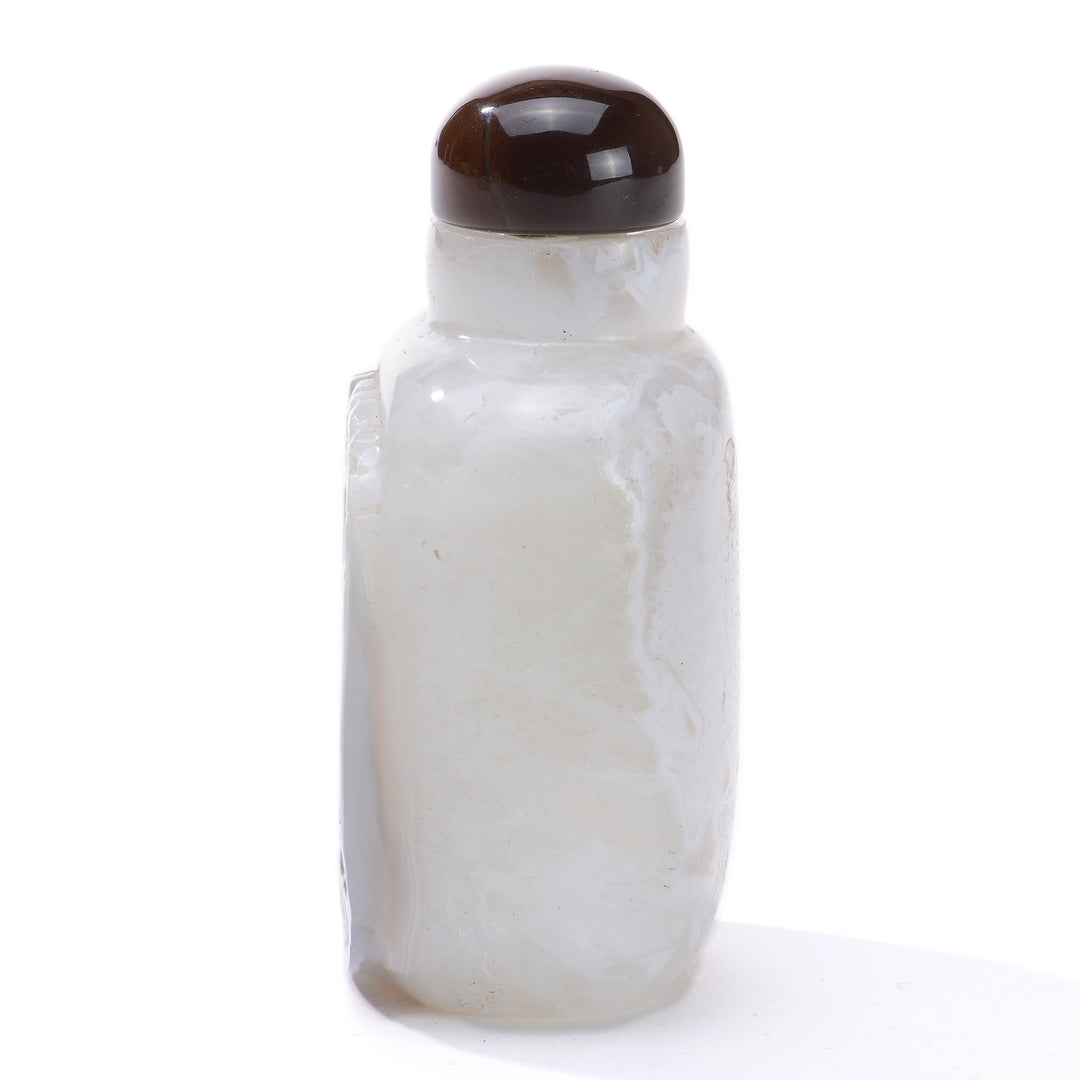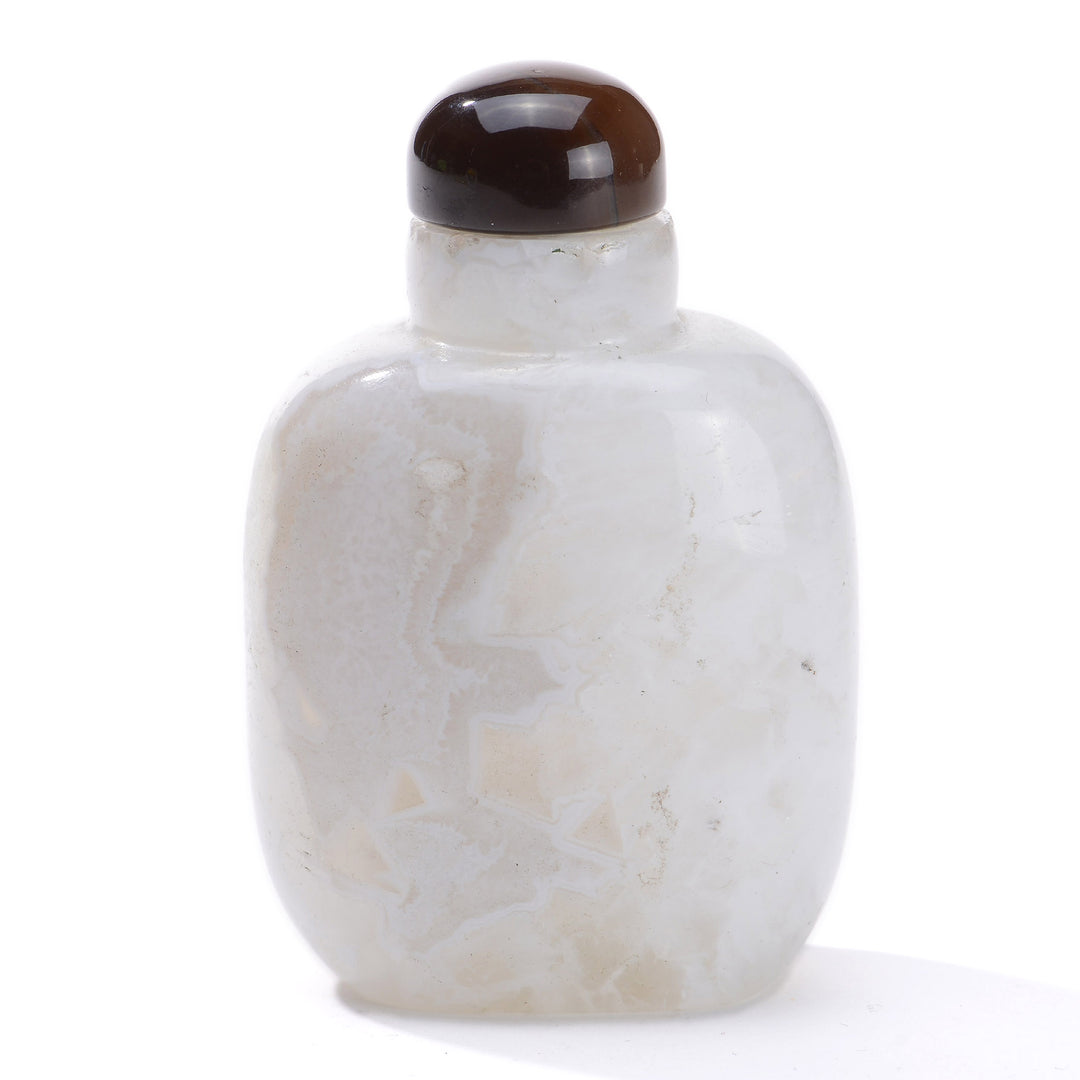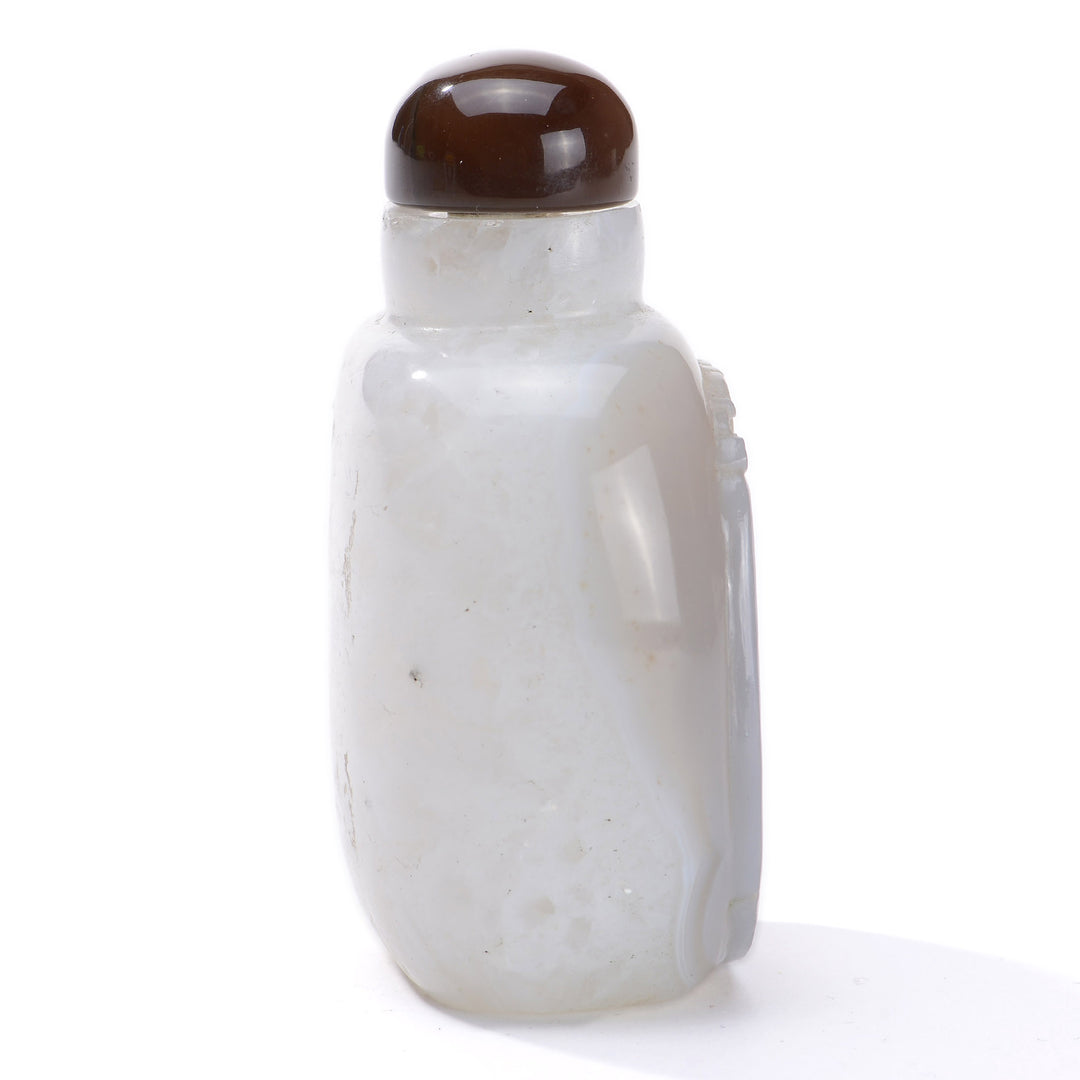 Exquisite Craftsmanship and Historical Significance
Indulge in the allure of the past with our captivating Snuff Bottle Agate from the 19th century. Each piece is a true testament to the exquisite craftsmanship of its era, showcasing a mesmerizing blend of artistry and historical significance. As you hold this delicately hand-carved agate snuff bottle, you can almost feel the echoes of a bygone era, where refinement and refinement were paramount.
Our Snuff Bottle Agate is a precious relic, meticulously crafted by skilled artisans using traditional techniques that have been passed down through generations. The intricate carvings on the surface depict intricate scenes and motifs, telling stories of ancient cultures and traditions. Every detail has been carefully considered, from the smooth contours that fit perfectly in your hand to the meticulously placed cap that protects the precious contents within.
Unlock the gateway to history and immerse yourself in the elegance of the 19th century with our Snuff Bottle Agate. Whether you're a collector, a history enthusiast, or simply someone with a taste for the extraordinary, this masterpiece will transport you to a time of opulence and refinement.
Unleash the Power of Agate Healing
Prepare to embrace the harmonious energy and healing properties of agate with our Snuff Bottle Agate from the 19th century. This exceptional gemstone is renowned for its ability to balance energies and promote emotional stability, making it the perfect companion for those seeking inner peace and tranquility.
The agate used in our snuff bottle is believed to possess powerful metaphysical properties. Its soothing vibrations can help dispel negative energy and promote a sense of calm and balance. Whether you're seeking relief from stress, anxiety, or simply looking to enhance your overall well-being, our Snuff Bottle Agate will be your trusted ally on this journey.
Beyond its metaphysical properties, the natural beauty of agate is truly captivating. With its translucent layers, ranging from deep earthy tones to vibrant hues, each snuff bottle is a unique work of art. Adorned with delicate carvings and intricate patterns, this agate masterpiece not only serves as a healing tool but also as a stunning accessory that will enhance your aesthetic appeal.
A Timeless Treasure for Discerning Collectors
Subheading: Elevate Your Collection with an Iconic Piece
For discerning collectors and enthusiasts of rare artifacts, our Snuff Bottle Agate from the 19th century is a must-have addition to your esteemed collection. This exquisite masterpiece encapsulates the essence of a bygone era, representing the pinnacle of artistic expression and cultural significance.
As a collector, you understand the thrill of acquiring exceptional pieces that hold historical value and aesthetic beauty. Our Snuff Bottle Agate embodies both of these qualities, making it a highly coveted treasure for connoisseurs like yourself. Its rarity, coupled with its exceptional craftsmanship, sets it apart as a remarkable investment that will only increase in value over time.
Whether displayed in a curated gallery or showcased as a centerpiece in your private collection, our Snuff Bottle Agate will be the highlight of any exhibition. Its timeless allure and undeniable charm will captivate the attention of admirers and ignite conversations about its historical context and artistic merit.
Dimensions: 1.25" x 2" x 3"
---