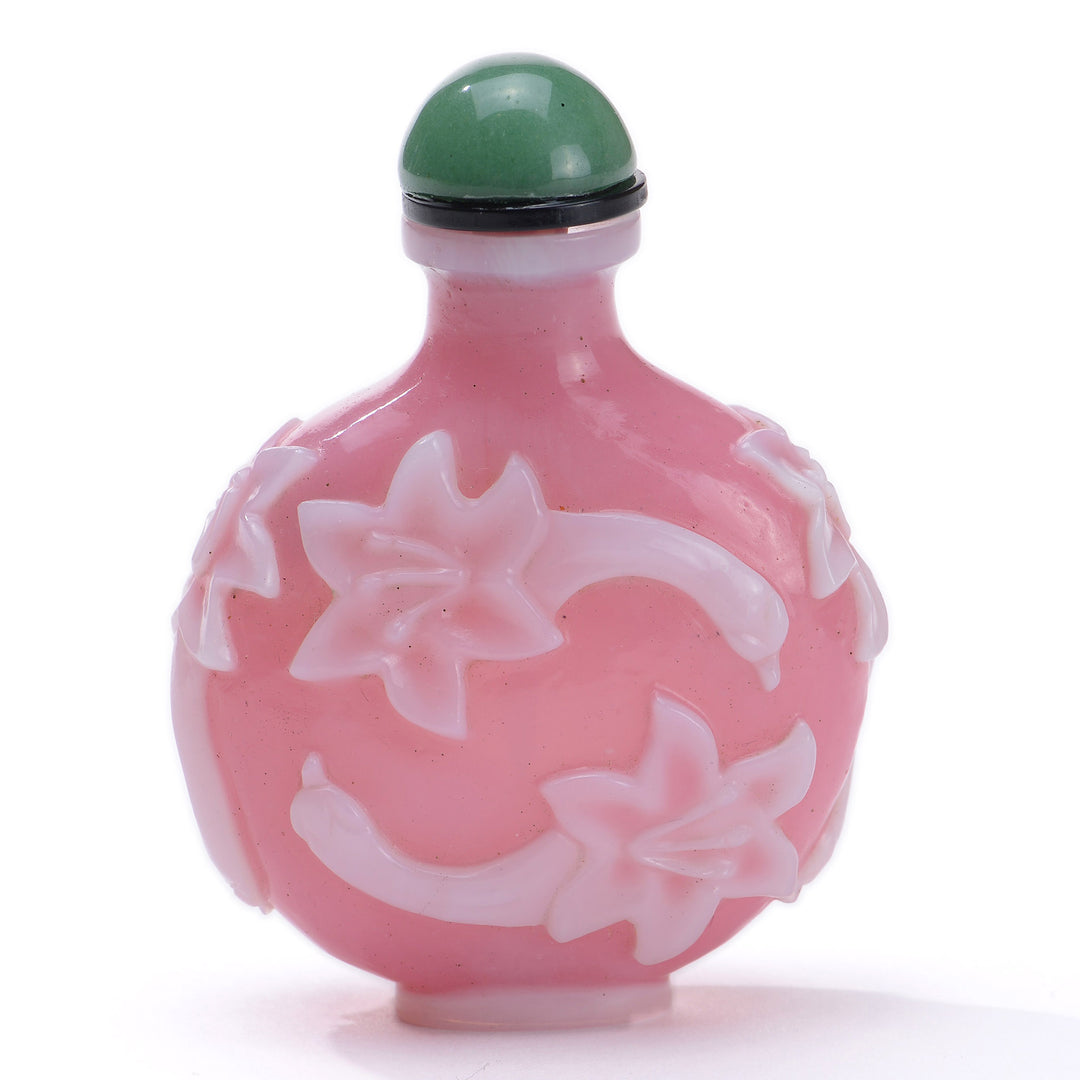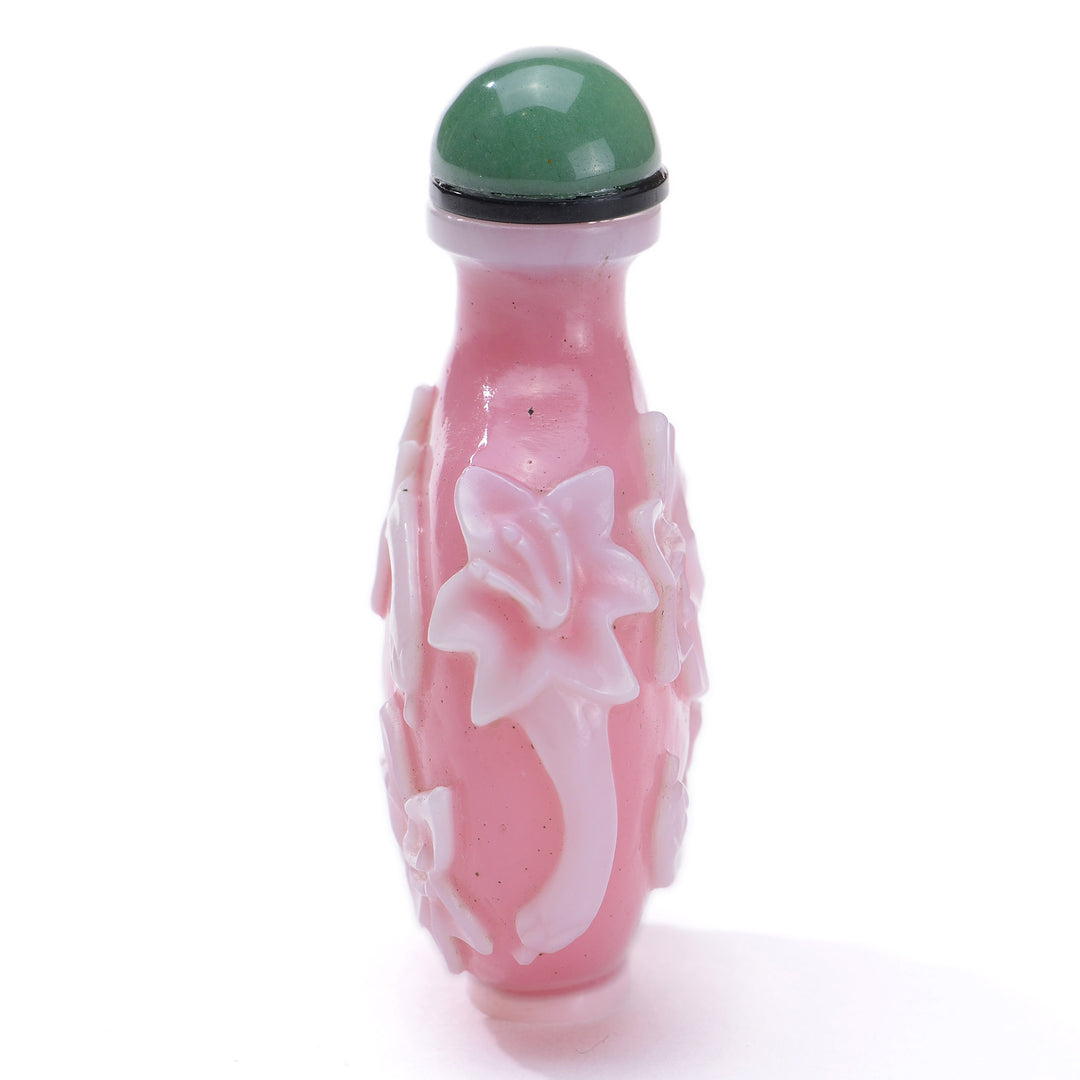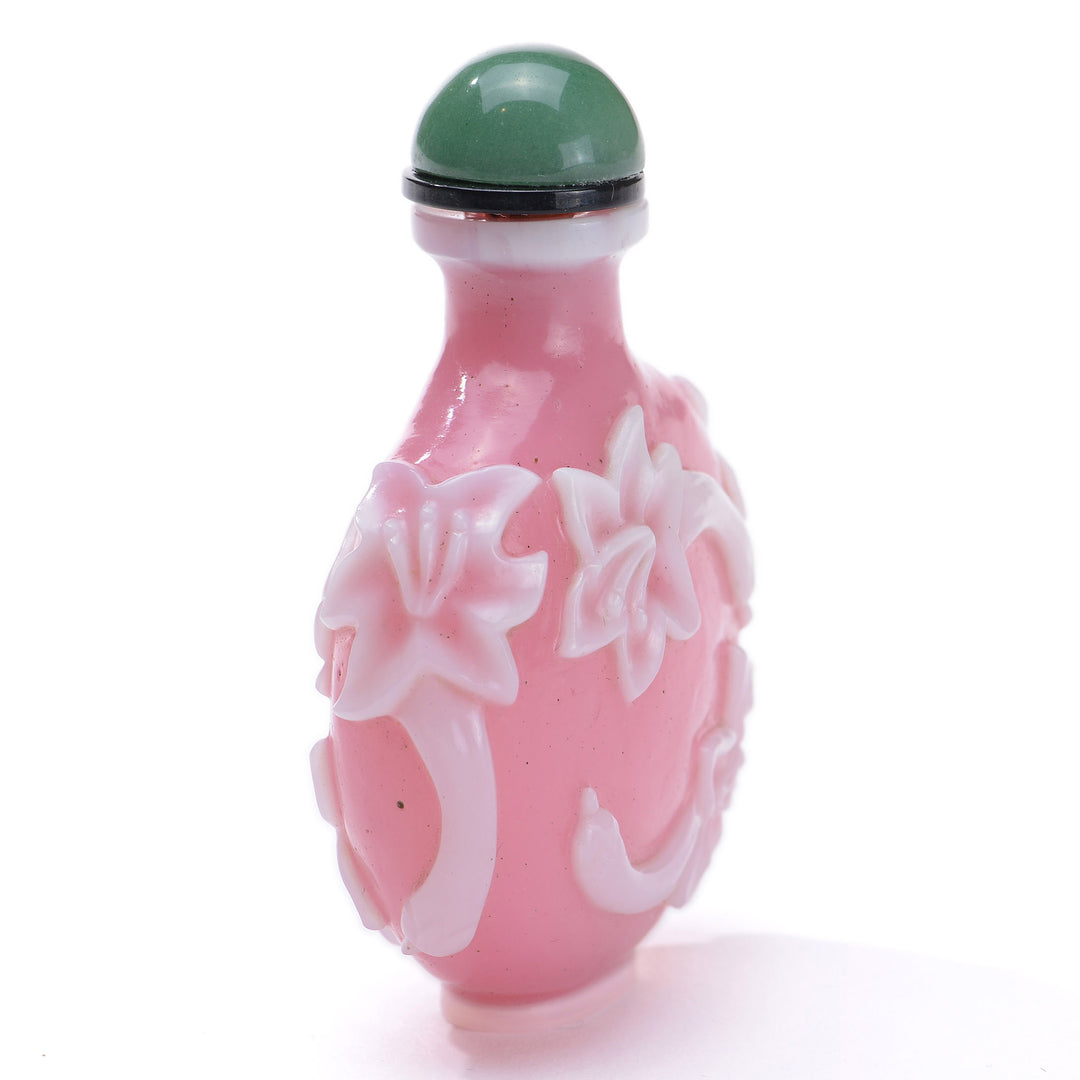 Snuff Bottle 2-Tone Glass
6771
Exquisite Craftsmanship and Historical Significance
Discover the captivating beauty of the Snuff Bottle 2-Tone Glass from the 19th century, featuring a mesmerizing floral motif. This exceptional piece showcases the pinnacle of artistic mastery and historical significance. Crafted with meticulous attention to detail, this snuff bottle exudes elegance and tells a story of cultural heritage.
Immerse Yourself in Artistry
Indulge in the exquisite craftsmanship of this 19th-century snuff bottle. Each brushstroke of the floral motif is a testament to the skilled artisans who poured their heart and soul into creating this masterpiece. The delicate flowers, adorned with vibrant colors, create a harmonious blend that captures the essence of nature's beauty. Allow yourself to be transported to another era as you appreciate the artistry that has stood the test of time.
A Glimpse into the Past
Owning this 2-tone glass snuff bottle is like owning a piece of history. It offers a window into the opulent lifestyle of the 19th-century elite. As you hold this bottle, imagine the distinguished gentlemen and sophisticated ladies who once used it to carry their powdered tobacco. Embrace the connection to a bygone era, where elegance and refinement were paramount. Let this snuff bottle become a tangible link to the past, preserving tradition and grace.
A Timeless Treasure for Collectors and Connoisseurs
Elevate your collection with the Snuff Bottle 2-Tone Glass, a true gem that will captivate both seasoned collectors and newcomers to the world of antiquities. This exceptional piece is not just an object of beauty; it is an investment in history and a testament to your discerning taste.
Unparalleled Elegance
The Snuff Bottle 2-Tone Glass epitomizes elegance and sophistication. Its graceful shape and delicate floral motif make it a standout piece in any collection. Display it proudly in your cabinet or adorn your living space with its timeless charm. As you appreciate its beauty, you will understand why collectors around the world covet this extraordinary snuff bottle.
An Investment in Heritage
Acquiring this 19th-century snuff bottle is not just a purchase; it's an investment in history. Its rarity and historical significance make it highly sought after by connoisseurs. As time goes by, the value of this extraordinary piece will only appreciate, ensuring that your investment not only brings joy but also financial rewards. Make a wise decision by adding this timeless treasure to your collection.
A Unique Gift of Unmatched Beauty
Looking for a distinctive and meaningful gift for someone special? The Snuff Bottle 2-Tone Glass is a perfect choice that will leave a lasting impression. Its exquisite design, rich history, and undeniable charm make it a gift that will be cherished for a lifetime.
Symbolize Love and Appreciation
Gifting this 19th-century snuff bottle is more than just presenting a beautiful object; it's a heartfelt expression of love and appreciation. The floral motif symbolizes growth, beauty, and the delicacy of emotions. Whether it's for a birthday, anniversary, or any other special occasion, this gift will convey your deepest sentiments in a truly unique and memorable way.
A Standout Piece of Art
Show your loved one that they are truly special by gifting them a piece of art that stands apart from the ordinary. The Snuff Bottle 2-Tone Glass will become a conversation starter, a symbol of their discerning taste and refined sensibilities. With this exceptional gift, you can celebrate their individuality and bring a touch of timeless beauty into their lives.
Dimensions: .75" x 2" x 2.75"
---