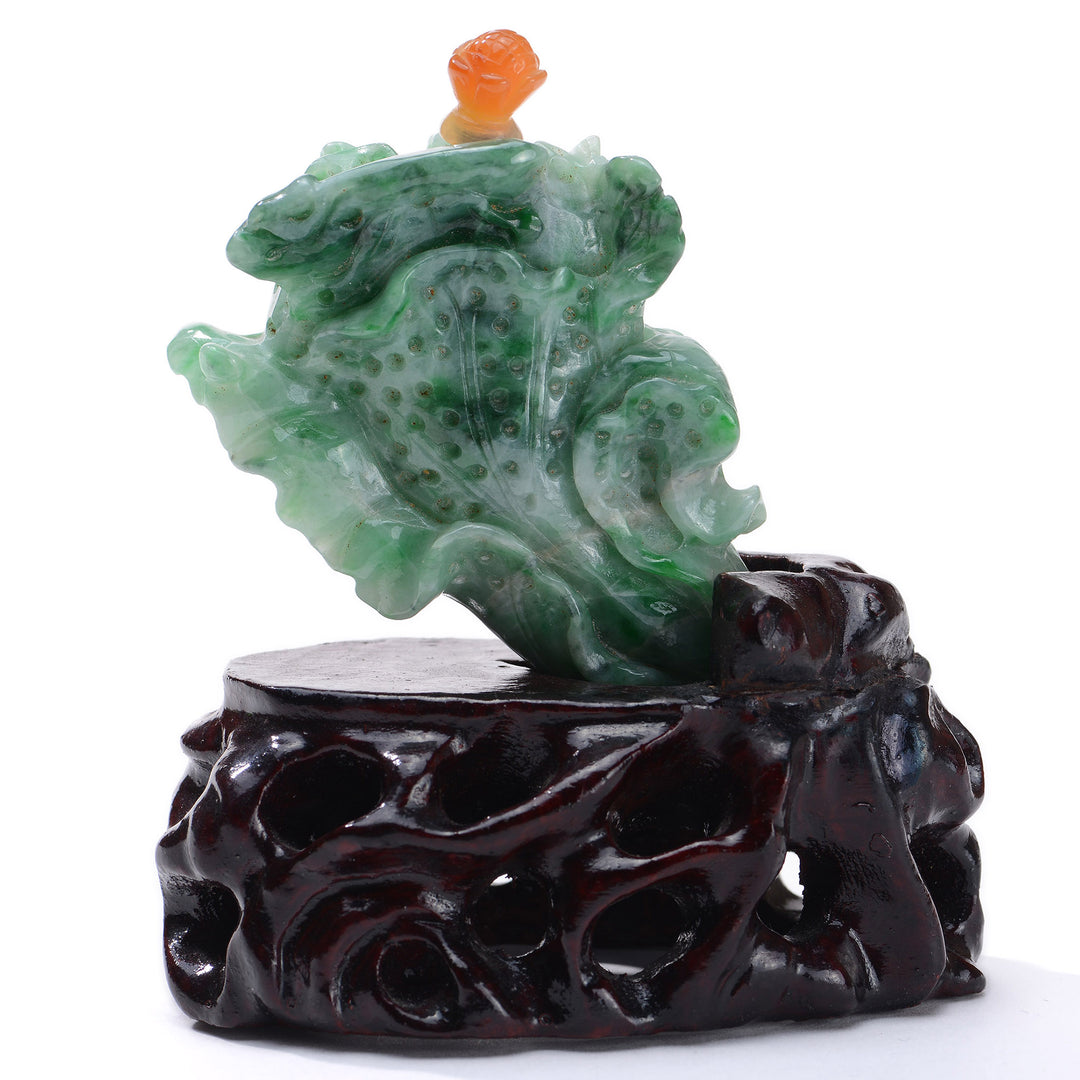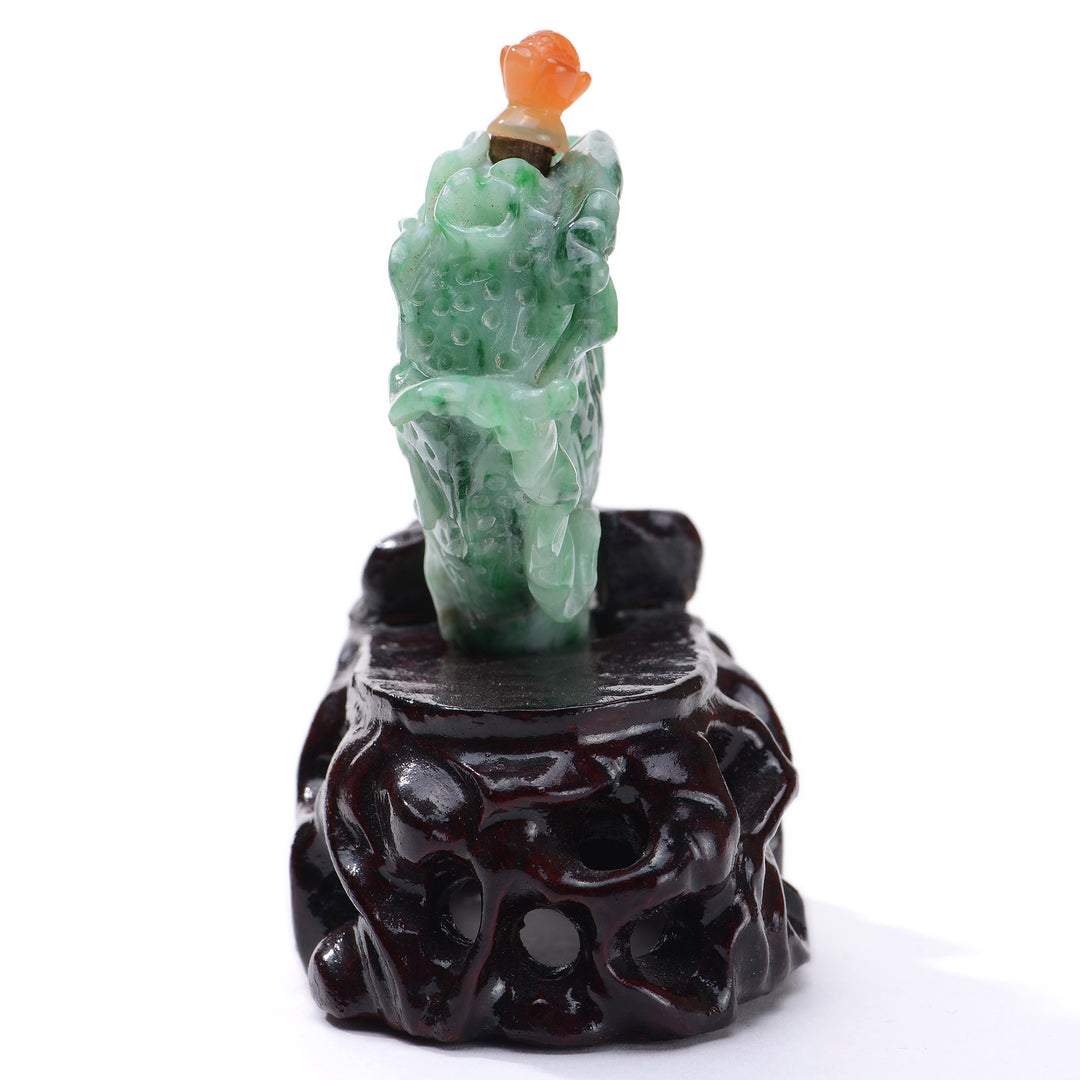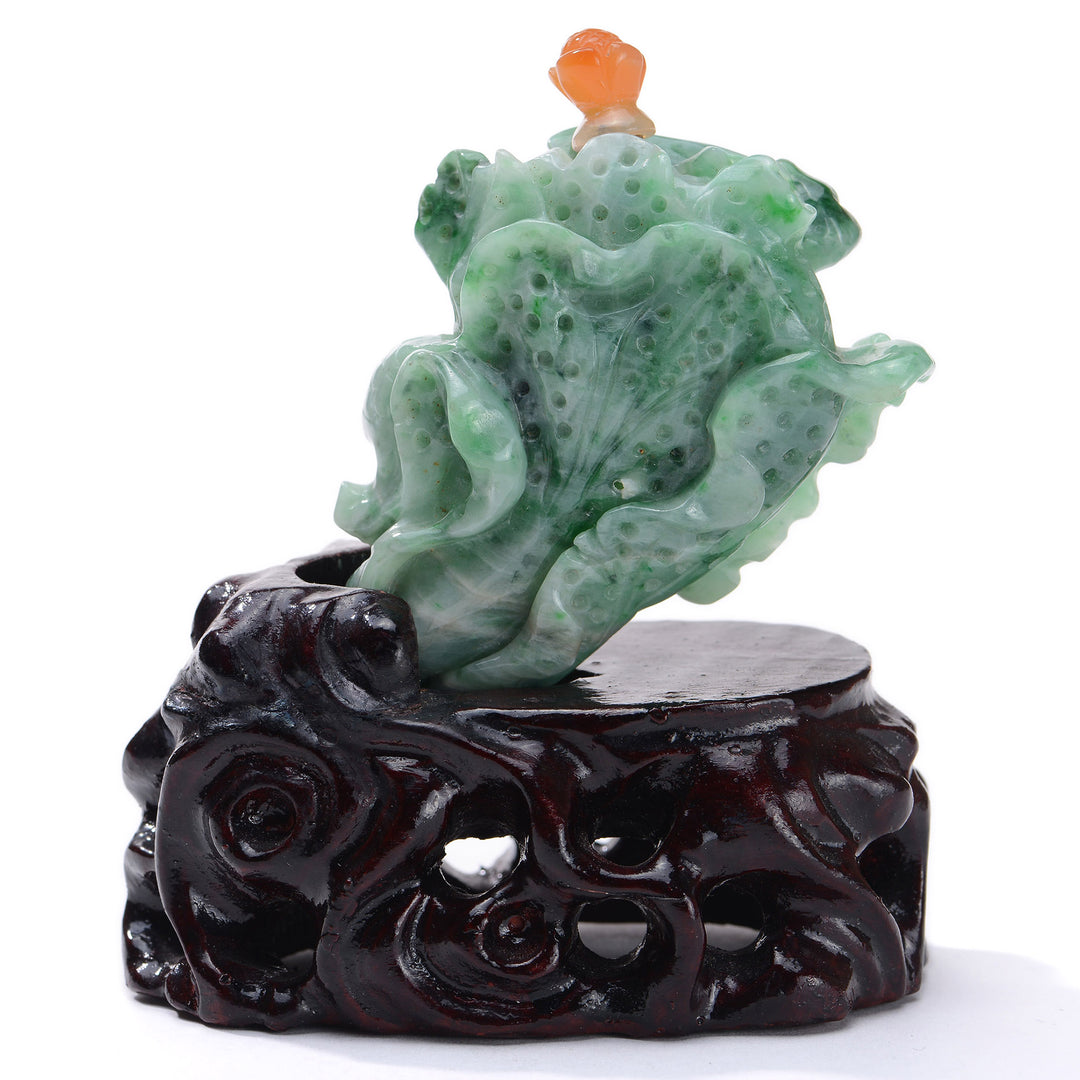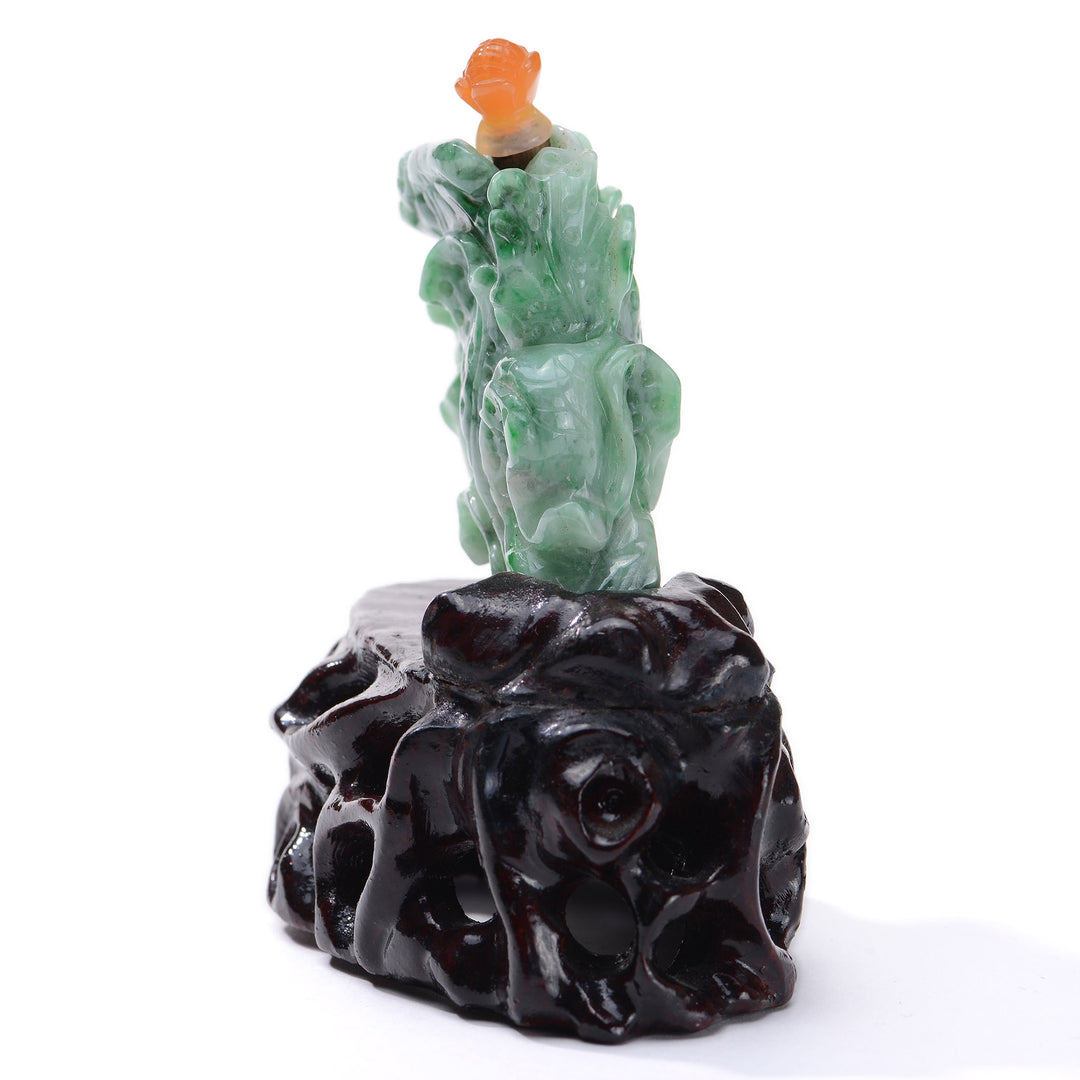 Snuff Bottle Apple Green Jade
6749
Exquisite Craftsmanship and Elegant Design
Discover the unparalleled beauty of our Snuff Bottle Apple Green Jade Well Hollowed. Meticulously handcrafted with precision and passion, this exquisite piece of art showcases the timeless allure of apple green jade.
Impeccable Artistry in Jade Carving
Every aspect of this snuff bottle has been meticulously carved by skilled artisans, bringing out the natural beauty of the jade. The translucent apple green hue evokes a sense of serenity and harmony, making it a truly captivating piece.
A Testament to Elegance and Sophistication
The well-hollowed design of the snuff bottle enhances its aesthetic appeal while providing a functional purpose. The hollowed interior is perfect for storing a small quantity of aromatic snuff, adding a touch of refinement to your daily routine.
A Symbol of Wealth and Prestige
Apple green jade has long been associated with prosperity and good fortune. By owning this snuff bottle, you not only acquire a stunning work of art but also invite positive energy into your life. Let its exquisite design and radiant energy uplift your spirits and captivate the attention of others.
Napa Cabbage - A Delicate Symbol of Abundance
Embrace the rich symbolism and cultural significance of the Napa cabbage motif delicately carved into our Snuff Bottle Apple Green Jade Well Hollowed. This section explores the deeper meaning and allure behind this captivating design.
Prosperity and Abundance
The Napa cabbage, a symbol of prosperity and abundance, has been intricately carved into the jade surface of this snuff bottle. This design reflects the aspirations for wealth and good fortune, making it a perfect gift for loved ones or a cherished addition to your own collection.
Cultural Significance
In Chinese culture, the Napa cabbage represents growth, renewal, and vitality. The delicate details and precise craftsmanship of the carved cabbage leaves pay homage to the traditional artistry and customs deeply rooted in history.
Harmony and Balance
The Napa cabbage design not only adds visual appeal but also signifies harmony and balance. Its flowing curves and graceful lines create a sense of tranquility, reminding us to seek harmony in our lives and appreciate the beauty of nature.
Carnelian Stopper - A Symbol of Vitality
Complete your Snuff Bottle Apple Green Jade Well Hollowed with the captivating carnelian stopper. This section highlights the unique properties and symbolic meaning of carnelian, adding another layer of intrigue to this extraordinary piece.
Vibrant Energy and Vitality
The carnelian stopper adds a vibrant burst of color to the snuff bottle, contrasting beautifully with the apple green jade. Known for its energizing properties, carnelian is believed to stimulate motivation, creativity, and courage. Let its vibrant energy infuse your daily life.
Protection and Healing
Carnelian has long been associated with protection and healing. It is believed to ward off negative energy and promote inner strength. With the carnelian stopper as part of your snuff bottle, you carry with you a symbol of resilience and well-being.
Aesthetics and Contrast
The striking contrast between the apple green jade and the warm tones of carnelian creates a visually captivating combination. The carnelian stopper serves as both a practical element, keeping your snuff securely in place, and a stunning focal point, showcasing the harmonious blend of colors and textures.
Dimensions: 2" x 3.75" x 4.25"
---