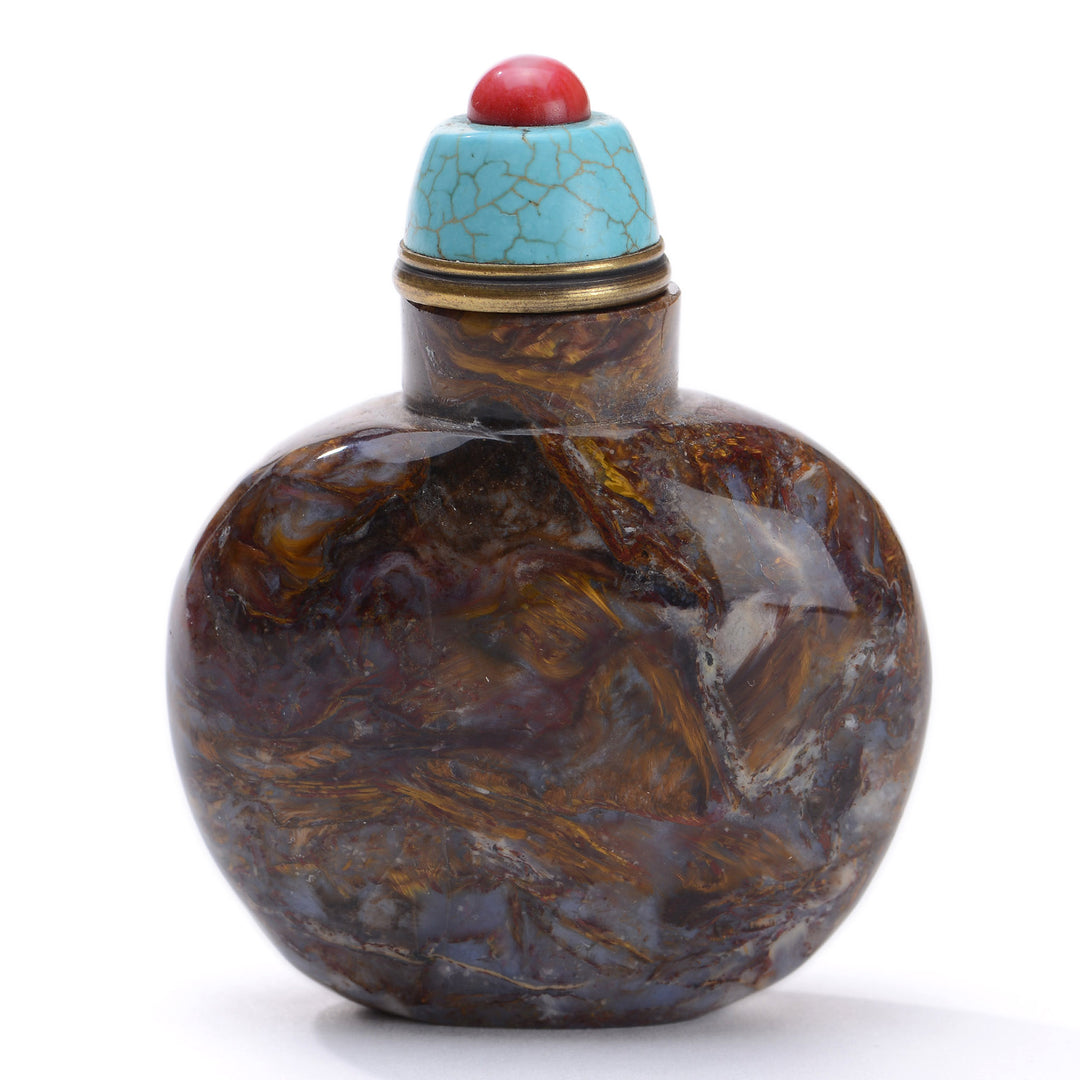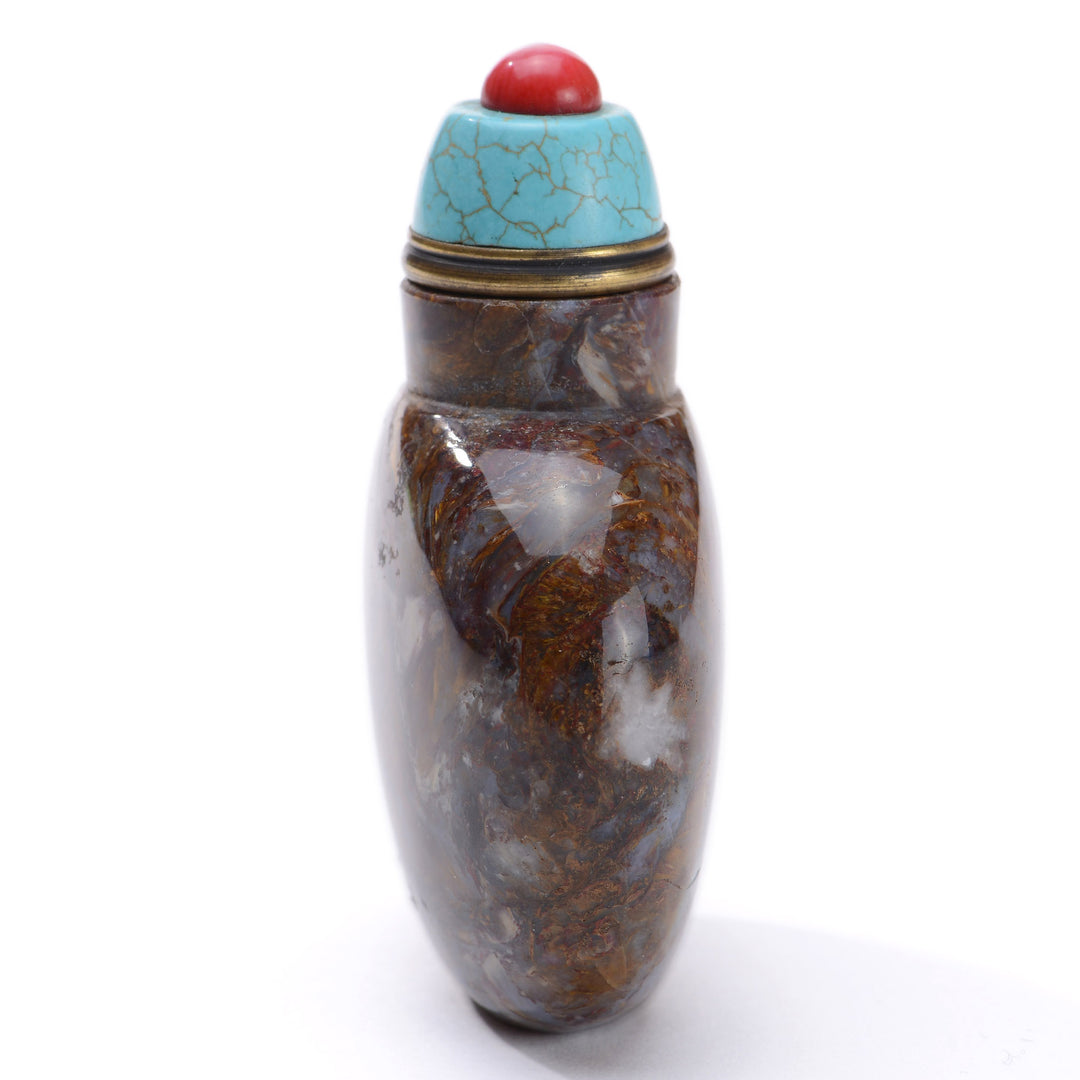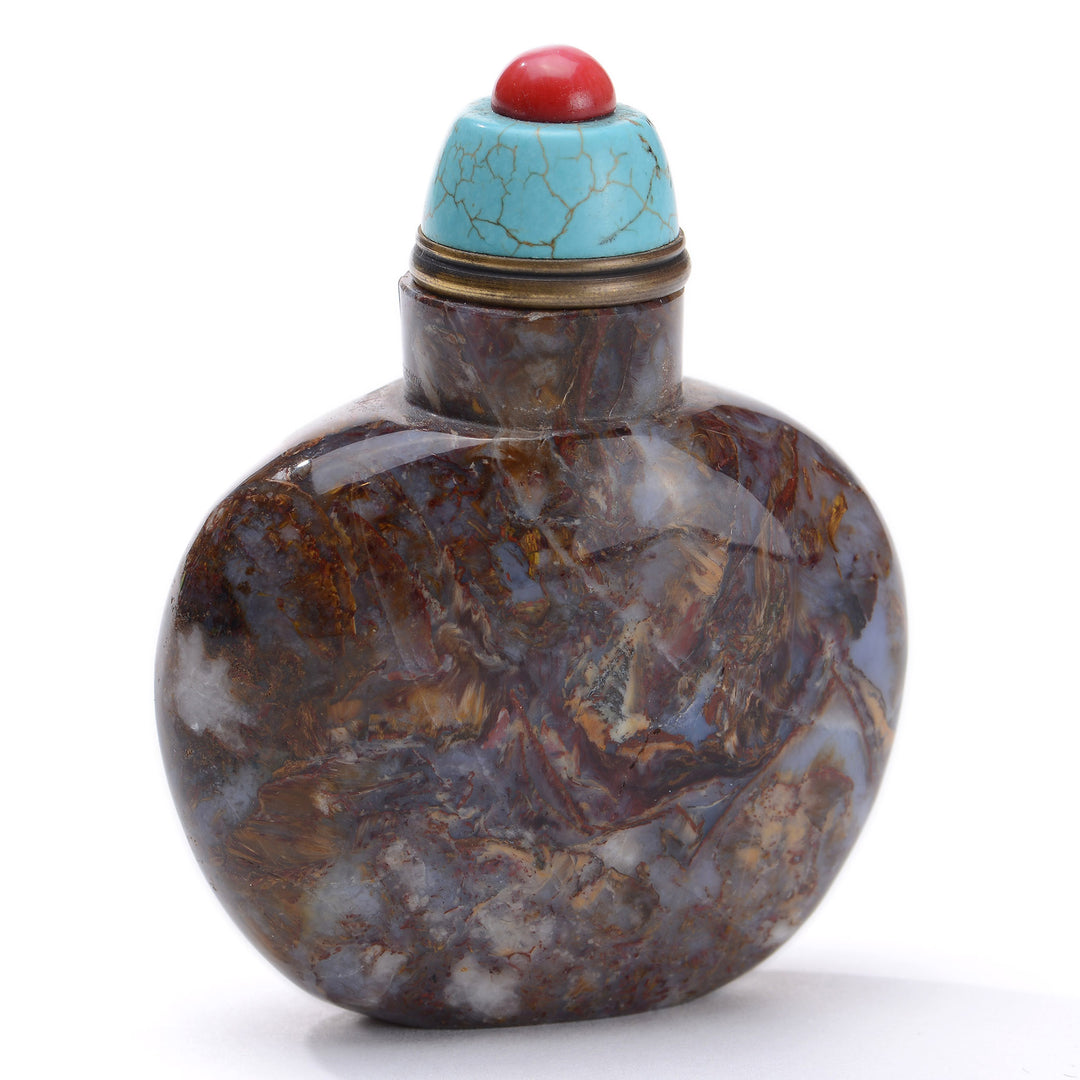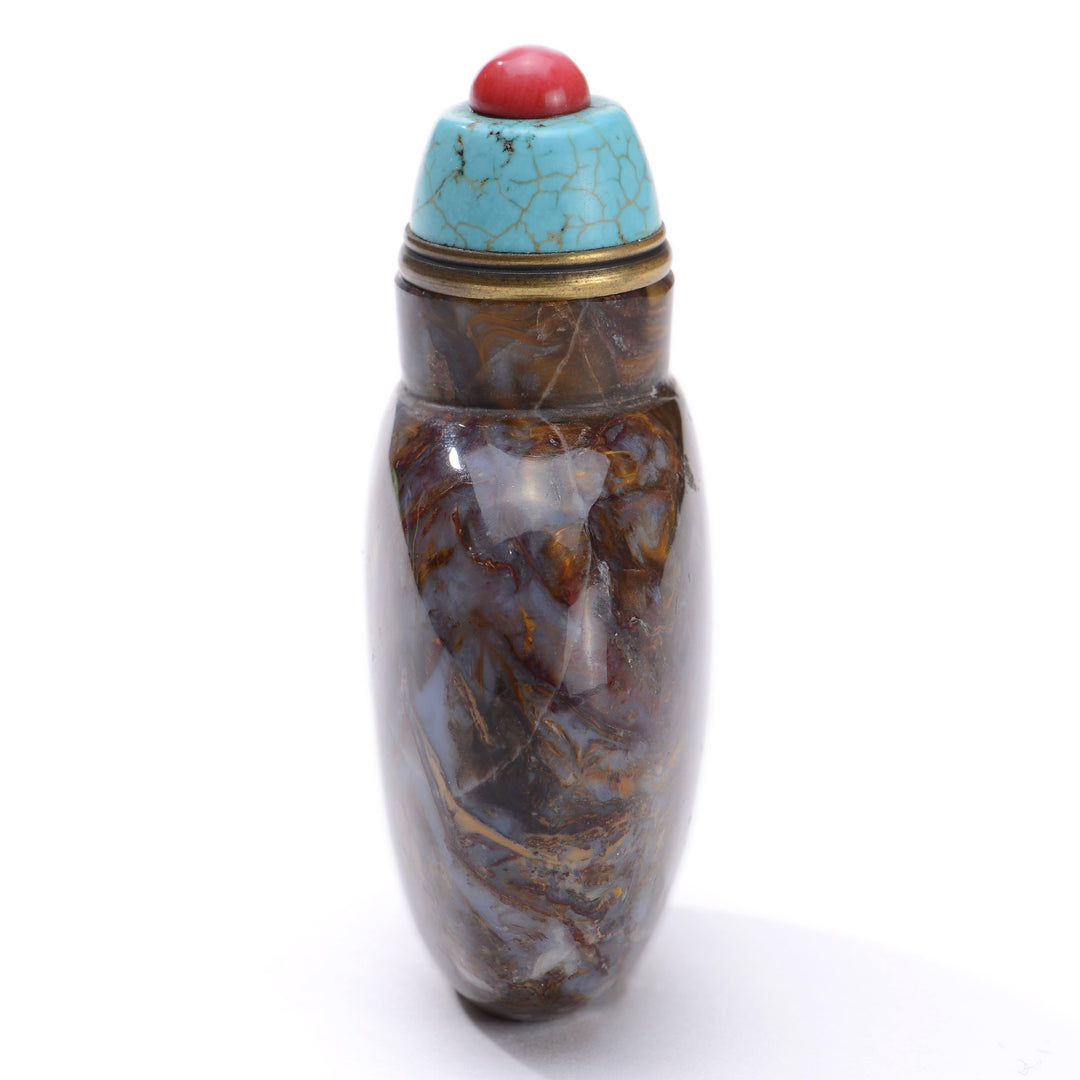 Exquisite Craftsmanship and Historical Significance
Indulge in the allure of the past with our exquisite Snuff Bottle Agate from the 19th century. This meticulously crafted masterpiece showcases the skill and artistry of a bygone era. Hand-carved from genuine agate, each bottle bears the marks of history, making it a truly unique collector's item. Let us take you on a journey through time and explore the remarkable features that make this snuff bottle a treasure to behold.
Intricate Agate Carvings: Marvel at the delicate details etched onto the surface of this snuff bottle. The natural patterns and colors of the agate create a mesmerizing tapestry, offering a feast for the eyes and a tactile delight.
19th Century Elegance: Transport yourself to the elegance of the 19th century with this exquisite snuff bottle. Its vintage charm and timeless design evoke a sense of nostalgia, making it a perfect addition to any antique collection or as a captivating centerpiece in your home.
Historical Significance: This snuff bottle serves as a tangible connection to the rich history of snuff-taking. Discover the cultural significance of snuff bottles in traditional Chinese society and their role as symbols of status and refinement. Owning a piece of history not only adds value to your collection but also sparks conversations about the traditions of the past.
Vibrant Colors and Precious Accents
A Symphony of Turquoise and Coral: Enhancing the Beauty of the Snuff Bottle
Immerse yourself in a world of vibrant colors and precious accents with our Snuff Bottle Agate adorned with a turquoise and coral stopper. The combination of these captivating gemstones elevates the aesthetic appeal of the snuff bottle, making it a true work of art. Let us explore the enchanting characteristics that make this piece a visual delight.
Turquoise Brilliance: The serene blue-green hues of turquoise bring a touch of tranquility to the snuff bottle. Its mesmerizing color variations evoke images of crystal-clear waters and endless skies, invoking a sense of calmness and serenity.
Coral Elegance: The warm tones of coral infuse the snuff bottle with an exquisite charm. The vibrant reds and oranges symbolize vitality and passion, adding a dynamic element to the overall design. The coral stopper serves as a striking contrast against the agate, creating a harmonious fusion of colors.
Symbolism and Meaning: Turquoise and coral have long been cherished for their symbolic significance. Turquoise represents protection and healing, while coral is associated with good fortune and prosperity. By owning this snuff bottle, you not only possess a visually stunning piece but also invite positive energies into your life.
Unveiling the Sensory Experience
Immerse yourself in a world of sensory delights with our Snuff Bottle Agate. Beyond its visual appeal, this remarkable artifact offers a captivating sensory experience that engages all your senses. Let us unravel the magic that lies within this extraordinary piece.
Tactile Pleasure: Feel the smoothness of the agate as you hold the snuff bottle in your hands. Its polished surface invites touch, allowing you to fully appreciate the craftsmanship that went into creating this masterpiece. The weight and texture of the bottle provide a satisfying sensory experience.
Aromatic Allure: The snuff bottle's purpose was to hold powdered tobacco, creating a delightful scent when opened. Allow yourself to be transported back in time as you imagine the fragrant tobacco filling the air. This olfactory journey adds an extra layer of sensory delight to your experience.
Visual Storytelling: As you gaze upon the intricate carvings and vibrant colors, let your imagination run wild. Each element of the snuff bottle tells a story, waiting to be discovered. Whether you're an art enthusiast, a history buff, or simply appreciate the beauty of exquisite craftsmanship, this snuff bottle offers a visual narrative that captivates the mind.
Dimensions: 1" x 2.25" x 3"
---