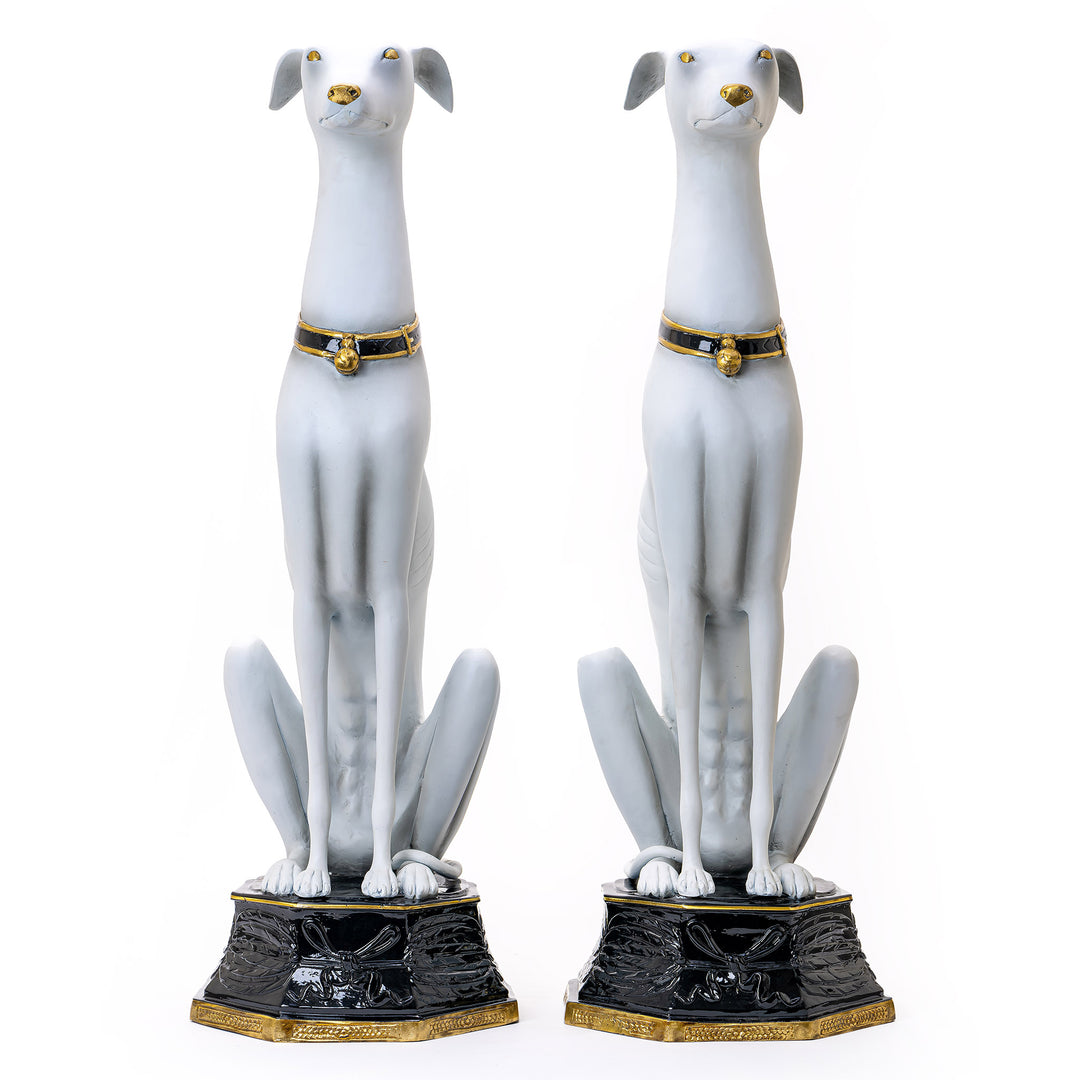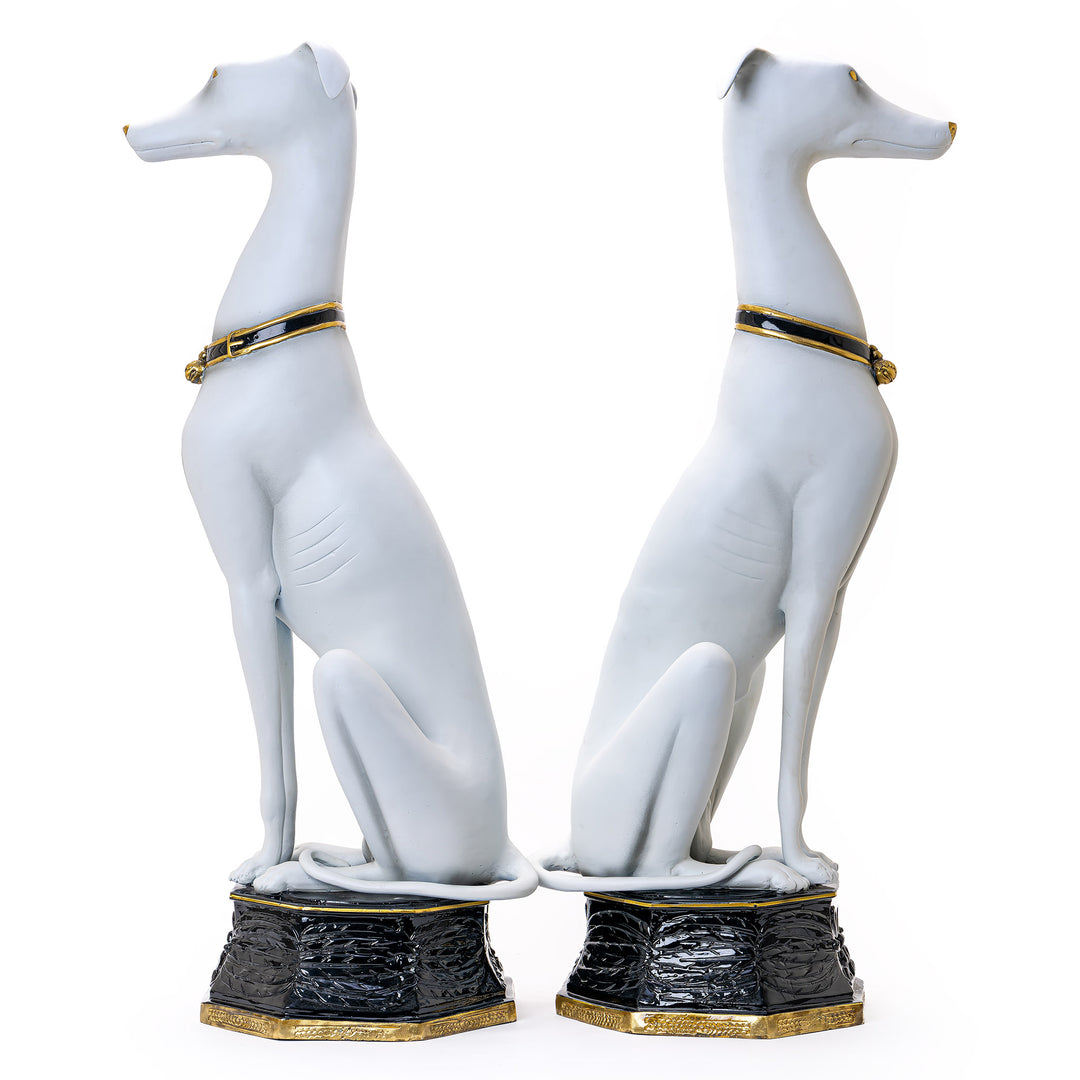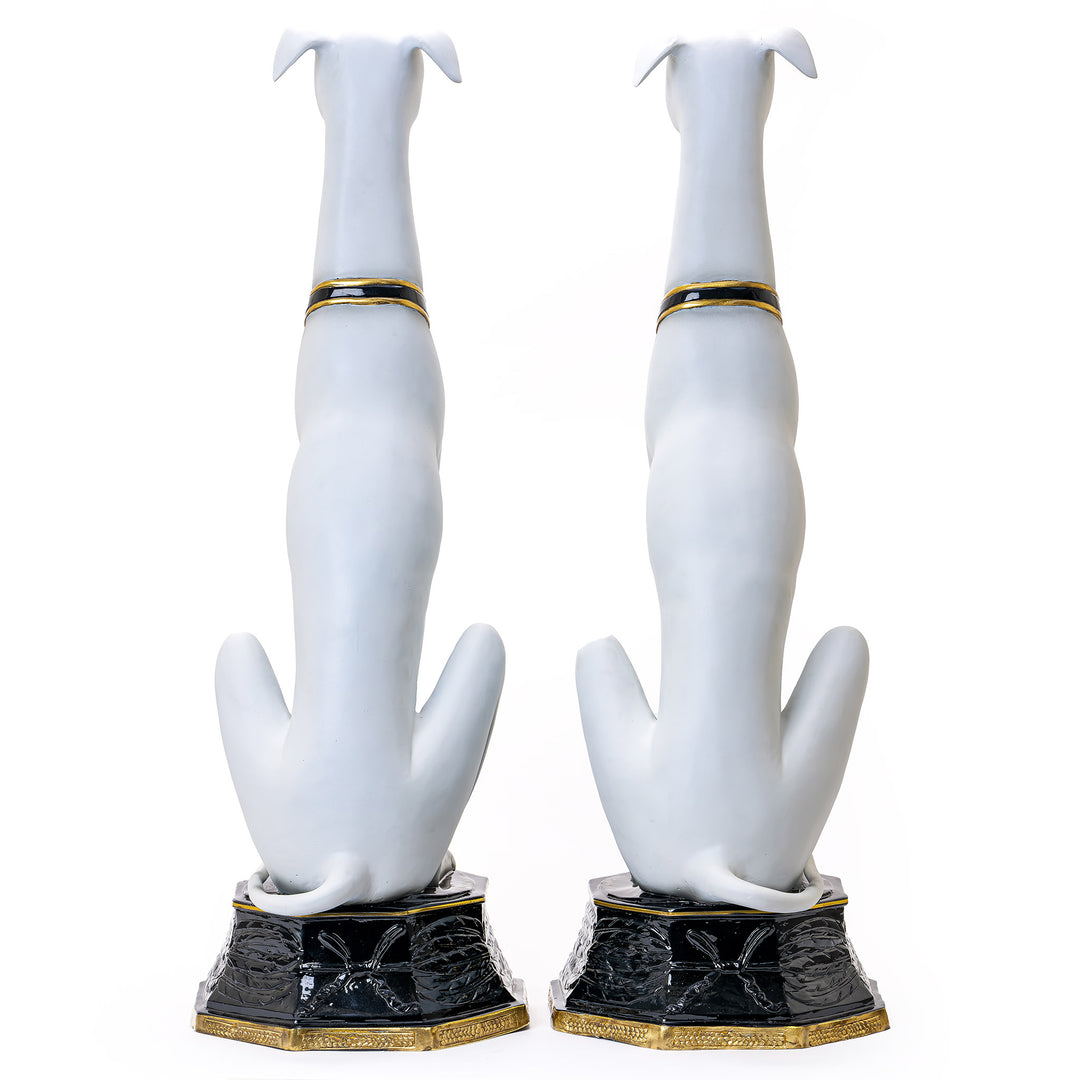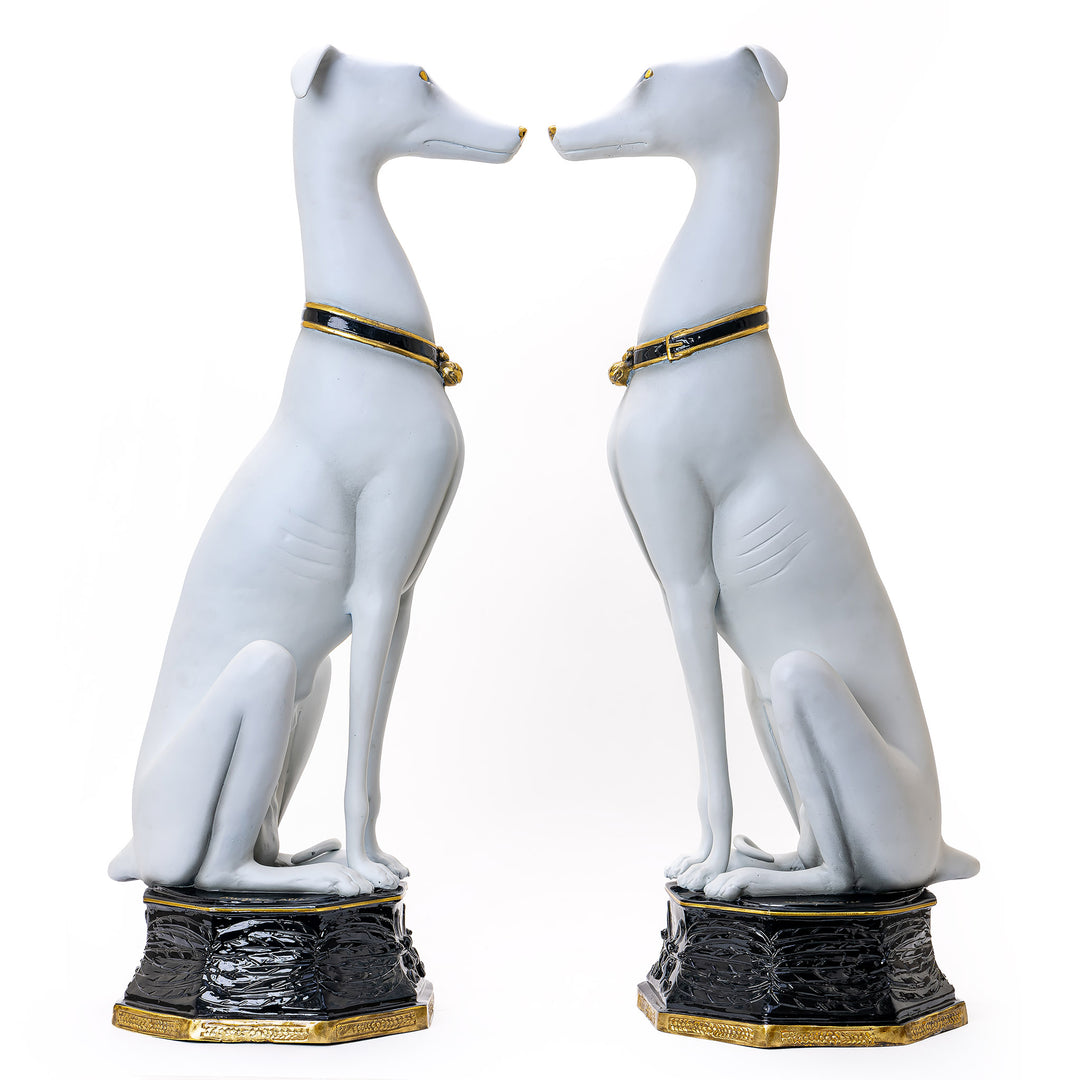 Pair Bronze Whippets
8544
Effortless Elegance
Indulge in the epitome of grace and elegance with our Pair Bronze Whippets. Crafted to perfection, these exquisite sculptures capture the essence of these majestic creatures, delivering a touch of sophistication to any space. The intricate detailing and lifelike form bring these bronze whippets to life, making them a captivating addition to your home decor.
With their elongated bodies and sleek lines, the Pair Bronze Whippets exude an effortless sense of style. Place them on a mantel, a bookshelf, or a console table, and watch as they become the focal point of admiration. Their warm bronze tones beautifully complement various color schemes, adding a touch of opulence and refinement to any interior.
Symbol of Loyalty and Grace
Beyond their visual appeal, bronze whippets hold a deep symbolic meaning. These creatures are renowned for their loyalty, grace, and agility, making them a cherished representation of timeless virtues. By incorporating the Pair Bronze Whippets into your home, you honor the qualities of loyalty and grace, creating an ambiance that celebrates these virtues.
Whether you're a dog lover or appreciate the symbolic significance of whippets, these sculptures serve as a daily reminder of the importance of loyalty and grace in our lives. Display them in your living room, bedroom, or study, and let their presence inspire you to embrace these qualities in your own journey.
Handcrafted Masterpieces
Each Pair Bronze Whippet is meticulously handcrafted by skilled artisans, ensuring a level of quality and detail that surpasses expectations. The careful craftsmanship and attention to detail result in truly remarkable pieces of art. From the intricately sculpted muscles to the delicate facial expressions, every aspect of these bronze whippets reflects the dedication and passion of the craftsmen.
With their solid bronze construction, these sculptures boast longevity and durability, allowing you to enjoy their beauty for years to come. The timeless appeal and exceptional craftsmanship make the Pair Bronze Whippets not only a decorative accent but also a valuable collector's item.
What makes Muzika's work so stunning and unique, is the quality of paint he uses when he applies the finishes to the sculptures. Muzika uses Ferrari, Lamborghini, Rolls Royce and other exotic car paints to finish his sculptures. He then applies 10 layers of clear coat to protect the sculptures against all types of weather. This process is unique to Muzika. Not only did he create this process but he perfected it!
Artist Bio - Born in a small town in south Brazil, Muzika showed a natural gift for art from an early age. As a teenager, Muzika developed custom painting techniques and perfected them into what would later become his trademark... Vibrant colors and candy-coated patinas. Muzika was inspired by places, cultures and exhibitions he attended. His works have been reviewed by art critics and collectors worldwide, with Muzika being known as one of the most promising young artists today.
In 2019, Muzika was invited to exhibit his work at Regis Galerie in Las Vegas, marking his first ever solo exhibition in the United States. Regis Galerie showcases the works of established and emerging artists from around the globe who elegantly meld their own cultural influences with modern poetics, creating their own distinctive style.
Dimensions: 15" x 24" x 54"
---