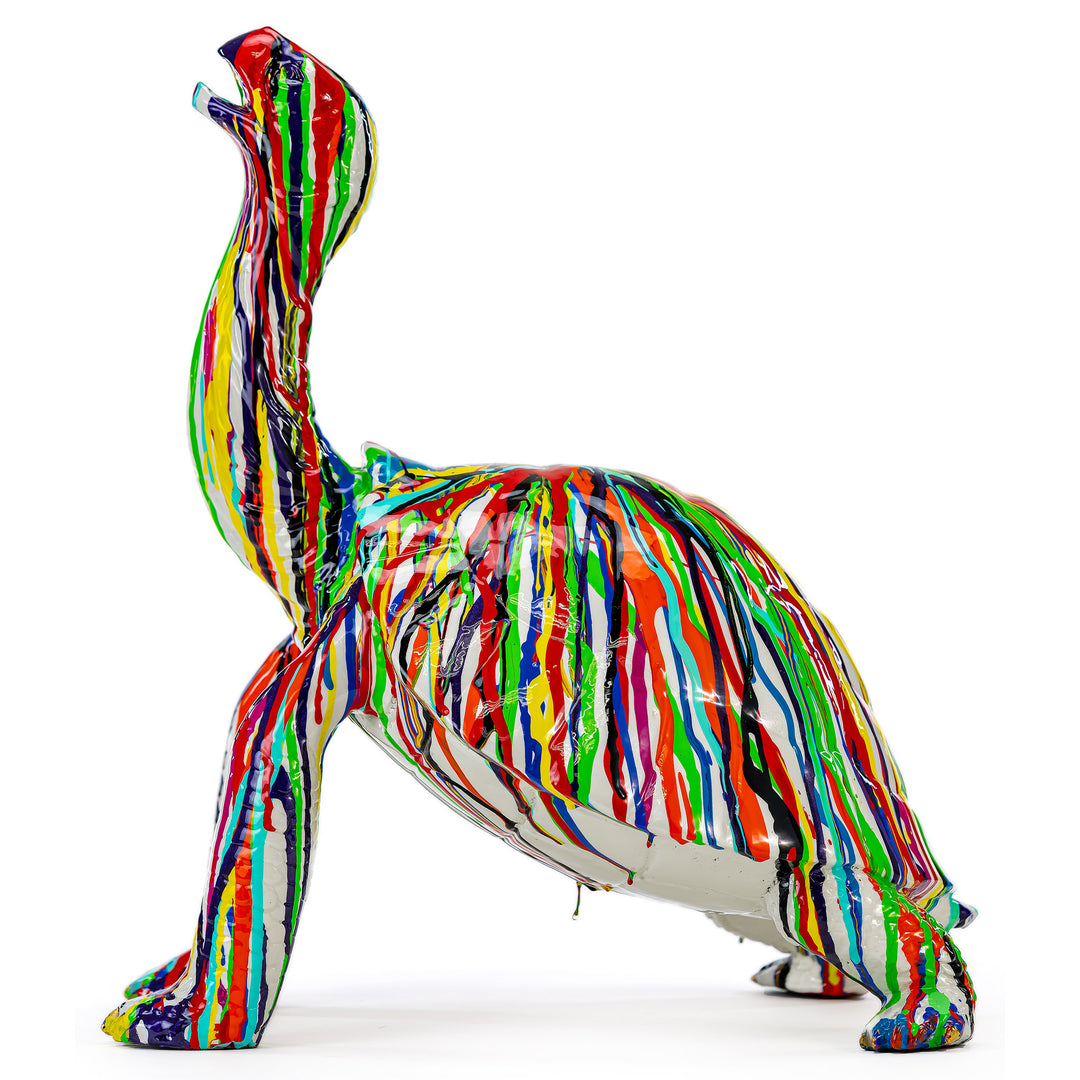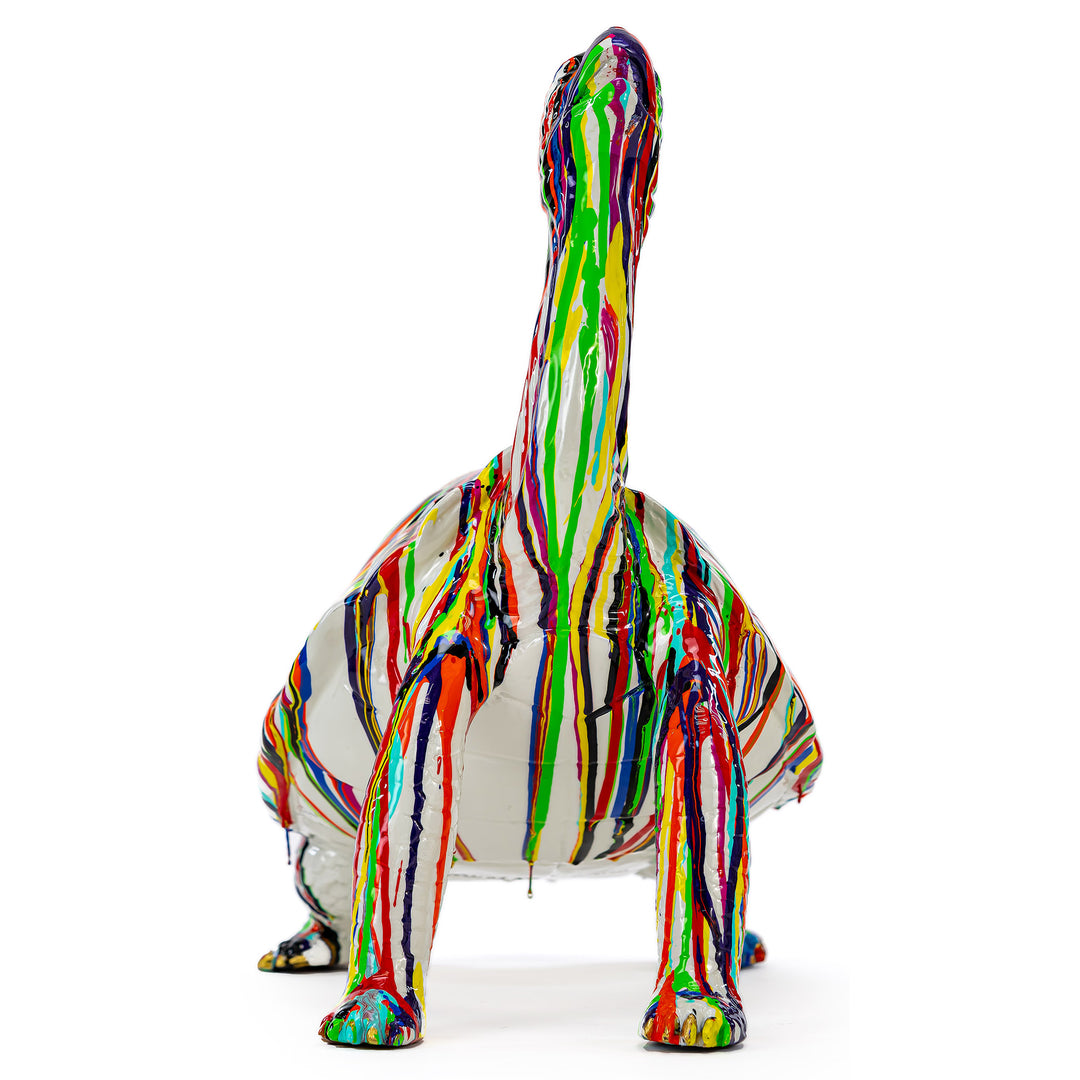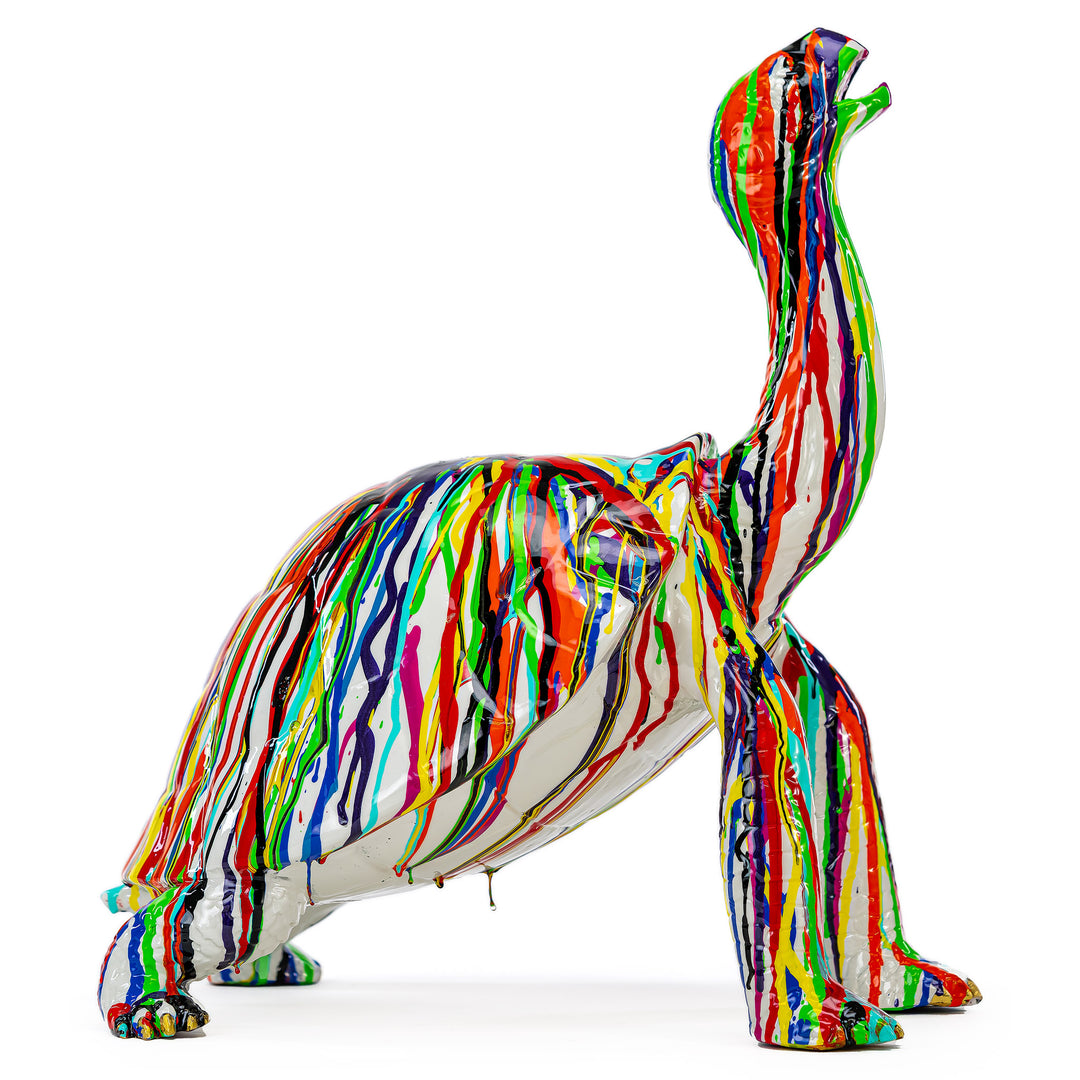 Embrace the Elegance of Artistic Craftsmanship
Unleash the allure of nature in your home with our exquisite All Bronze Turtle. Meticulously handcrafted by skilled artisans, this stunning piece is a testament to the beauty of fine artistry. With intricate details and a captivating design, it effortlessly infuses elegance into any space.
Crafted from solid bronze, this sculpture showcases the graceful form of a turtle. Each curve and contour is carefully sculpted, creating a lifelike representation of this beloved creature. The bronze finish adds a touch of warmth and richness, making it a focal point of admiration and conversation.
Whether displayed on a shelf, mantelpiece, or coffee table, the All Bronze Turtle adds a touch of sophistication and artistic flair to your home decor. It harmonizes perfectly with both traditional and contemporary interiors, becoming an enchanting statement piece that commands attention.
Symbolize Resilience and Longevity with a Timeless Treasure
Discover the profound symbolism behind the All Bronze Turtle and invite its meaning into your life. In many cultures, the turtle represents wisdom, resilience, and longevity. As you gaze upon this magnificent sculpture, you'll be reminded to embrace these qualities and embody the spirit of the turtle.
Symbolizing longevity, the turtle encourages you to embrace the journey of life with patience and determination. Its presence in your home serves as a constant reminder to navigate challenges with grace and adaptability. Let the All Bronze Turtle be your guiding emblem, inspiring you to embrace resilience in the face of obstacles and strive for lasting success.
A Thoughtful Gift for the Discerning Art Enthusiast
Searching for a distinctive and meaningful gift for a loved one or a dear friend? Look no further than the All Bronze Turtle. This remarkable sculpture is more than just a decorative piece—it carries deep symbolism and emotional value.
Perfect for art enthusiasts, nature lovers, or those who appreciate the finer things in life, the All Bronze Turtle is a gift that will be cherished for years to come. Its timeless appeal and enduring beauty make it a thoughtful gesture for birthdays, anniversaries, housewarmings, or any special occasion.
When you present someone with this exquisite piece, you not only gift them a work of art but also impart the symbolism and virtues associated with the turtle. It's a heartfelt way to express your admiration, appreciation, or love for someone special in your life.
What makes Muzika's work so stunning and unique, is the quality of paint he uses when he applies the finishes to the sculptures. Muzika uses Ferrari, Lamborghini, Rolls Royce and other exotic car paints to finish his sculptures. He then applies 10 layers of clear coat to protect the sculptures against all types of weather. This process is unique to Muzika. Not only did he create this process but he perfected it!
Artist Bio - Born in a small town in south Brazil, Muzika showed a natural gift for art from an early age. As a teenager, Muzika developed custom painting techniques and perfected them into what would later become his trademark... Vibrant colors and candy-coated patinas. Muzika was inspired by places, cultures and exhibitions he attended. His works have been reviewed by art critics and collectors worldwide, with Muzika being known as one of the most promising young artists today.
In 2019, Muzika was invited to exhibit his work at Regis Galerie in Las Vegas, marking his first ever solo exhibition in the United States. Regis Galerie showcases the works of established and emerging artists from around the globe who elegantly meld their own cultural influences with modern poetics, creating their own distinctive style.
Dimensions: 14" x 10" x 16"
---